Last year on September 12, at an event held in Steve Jobs Theater in Cupertino, Apple unveiled the iPhone 8, iPhone 8 Plus and the iPhone X. Apart from these iPhones, Apple had also unveiled the Watch Series 3. Well now, Apple has sent out invites to the media for an event on September 12 where it is expected to unveil its new products.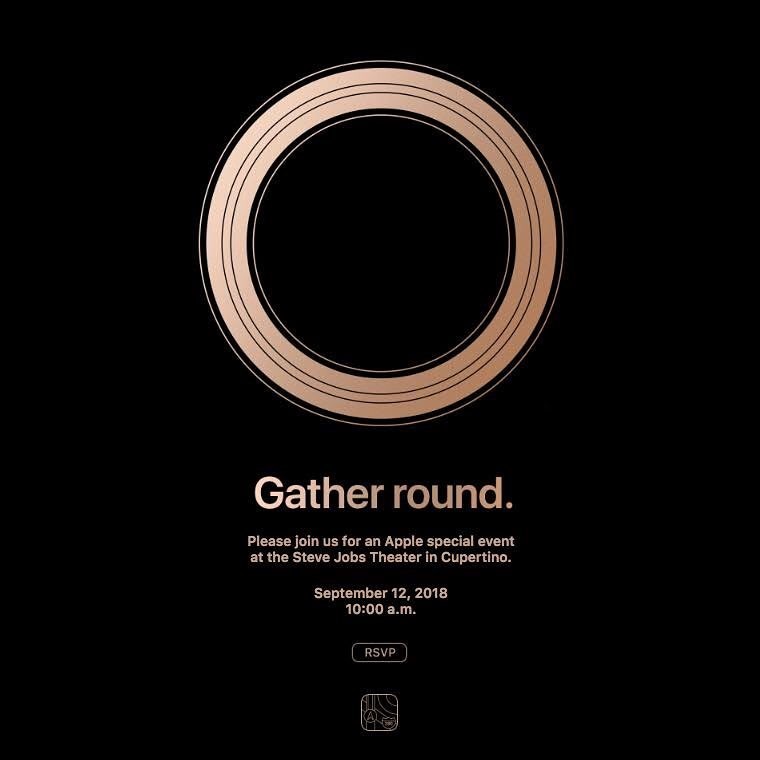 The event on September 12 will be held at Steve Jobs Theater in Cupertino. It will start at 10 am PDT (10.30 pm IST) and those interested can watch the live stream here. The invite sent out by Apple has a circle with the words "Gather round" written below it. Well, this doesn't hint at any design for the new Apple Watch or something. Instead, it represents the Steve Jobs Theater where the event will be held. For those unaware, the Steve Jobs Theater is Apple's new campus in Cupertino which has a circular structure.
Apple hasn't divulged any details about the products it's going to unveil on September 12, however, this Cupertino-based tech giant is expected to launch three new iPhones like last year. While we still don't know what these new iPhones will be called, rumors have it that out of these three models, one model will come with an LCD display whereas others will rock an OLED display.
The iPhone coming with LCD display is said to be the cheapest among the three, rocking a screen that measures 6.1-inch diagonally. The other two models with OLED display will sport screens measuring 5.8-inch and 6.5-inch diagonally – with the latter being the most expensive model. And yes, all three of these iPhones are said to come with a notch like last year's iPhone X.
In addition to unveiling three new iPhones, Apple is also expected to unveil a new Apple Watch as well as new iPad Pro tablets.
We are more than a week away from this unveiling, but, you can expect to hear more about these upcoming Apple products in the next couple of days.