Chinese smartphone brand Xiaomi has today announced that it's migrating the data of its Indian users to local cloud infrastructure. With migration of data to cloud infrastructure in India, users can expect an increase in access speed of different Xiaomi services.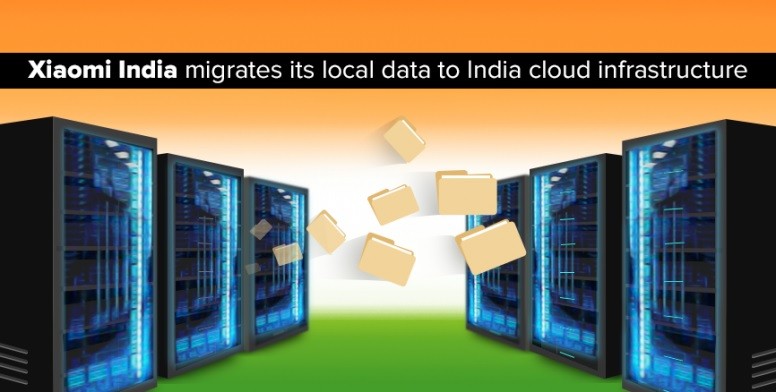 Xiaomi has said that it's migrating the data of its Indian users to "highly secure" Amazon Web Services (AWS) and Microsoft Azure infrastructure in India. Until now, the data of Indian users was stored on AWS servers located across Singapore and the US.
This data migration covers Indian users across Xiaomi's e-commerce platform (www.mi.com/in/), Mi Community (in.c.mi.com), Mi Cloud, MIUI (Xiaomi Market, feed, Mi Video, advertising, Mi Messaging, push notifications, etc) and Mi TV.
Xiaomi has said that this migration of data to local cloud infrastructure will complete by 2018, however, the data of new users since July 1 has already been stored in local servers. Having said that, all existing data on Mi.com/in will be fully migrated to servers located in India by mid-September.
Commenting on this decision to migrate data of Indian users to servers located in India, Manu Jain, Vice President of Xiaomi and Managing Director of Xiaomi India, said, "At Xiaomi, data privacy and security are of utmost importance to us. We are taking one more step towards user data security and privacy by bringing our cloud services to India for all local data needs. It's something our teams have been working tirelessly on and I am glad we have been able to turn this around for our India users. With the data stored locally and encrypted end to end, users will be able to enjoy greater access speeds."
"Xiaomi is committed to India and data protection and using cloud servers in India is another step in that direction for us. We will continue to work on this aspect and ensure a heightened user experience for all our users in India." Jain further added.