While Xiaomi has been specifically focusing on the handset business, it has the Mi Ecosystem, popularly known as MIJIA platform working on other tech products. The latest is the Weloop Hey 3S smartwatch.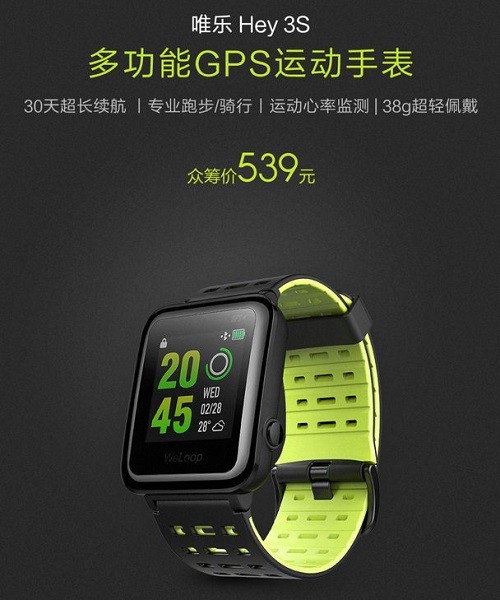 The Weloop Hey 3S smartwatch was officially unveiled in China under the Xiaomi MIJIA platform. The smartwatch, which closely resembles the Apple Watch, has an ultra-light and sleek design. The device is waterproof and can withstand up to 50 meters' depth and can be used for swimming, diving and during other water sports.
The Weloop Hey 3S smartwatch has a 1.28 inch display with customized watch dials and multi-functional straps. The smartwatch has is capable of tracking heart rate, pulse, steps, distance travelled and sleep.
The Weloop Hey 3S smartwatch has GPS support and packs in a powerful battery which is said to last up to 30 days on a single charge. The smartwatch is priced at 539 Yuan (approx. Rs. 5000) and is available on Xiaomi's crowdfunding platform.