After launching the Redmi Note 4 in India in January this year, Xiaomi is all set to launch more products in the country. Xiaomi has started sending out press invites to the media for a product launch event which is scheduled on March 20 in India.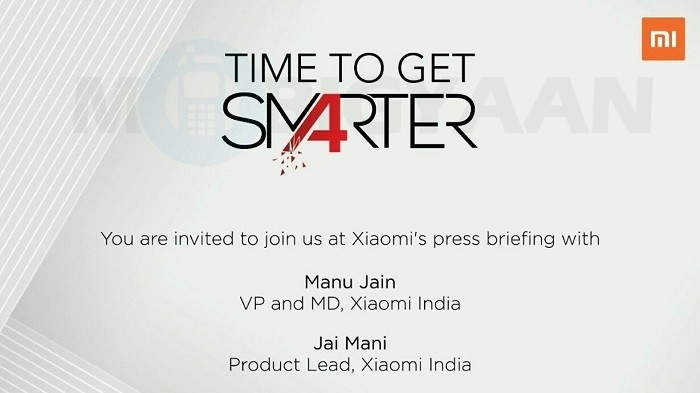 The press invite sent by Xiaomi doesn't reveal anything about the product (or products ? ) that will be launched on March 20. The invite says "Time To Get Smarter", with A being highlighted with red color. In a way, it also looks like 4, which means this Chinese company might launch the Redmi 4, Redmi 4A or the Redmi 4X.
The Redmi 4A was unveiled last November whereas the Redmi 4X was unveiled in late February this year. The former is powered by Snapdragon 425 SoC whereas the latter comes with Snapdragon 435 SoC under the hood. While both these smartphones are currently only available for purchase in China, we might see them debuting in the Indian market next week on 20th.
As of now, there's not much information about what Xiaomi will unveil on March 20, however, you can keep an eye on their social media channels for teasers about the upcoming products in the Indian market.