While we are awaiting the Xiaomi Mi 4 to launch in India, the next-gen Xiaomi Mi 5 has just leaked well ahead of time.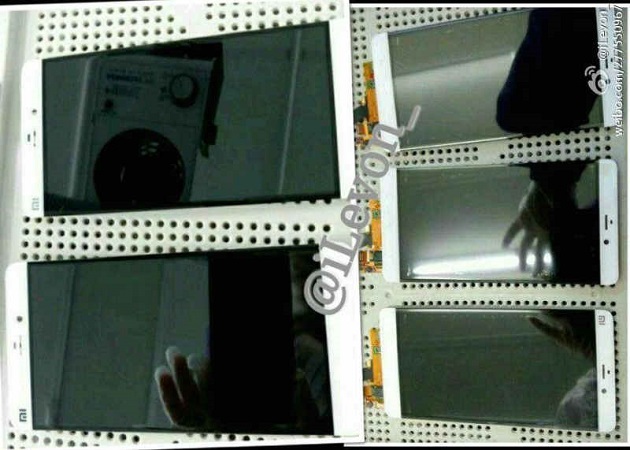 The upcoming Xiaomi flagship was apparently leaked from the production facility in China. The leaked images reveal a slightly big smartphone with very thin bezels. While we cannot determine the exact screen size, the smartphone definitely seems to be larger than 5 inches. More interestingly, the handset seems to have mild curved edges.
While there are always rants that Xiaomi royally copies Apple, the design of the Mi 5 seems to tell a similar story. The handset seems to have a similar design as seen in the iPhone 6 Plus. While the Mi 4 was just an incremental update over the Mi 3, the Mi 5 sure does seem promising and may pack in some high-end specs.