Xiaomi has its best performer POCO F1 with Snapdragon 845 chip inside competing with the flagships like OnePlus 6T, ASUS ZenFone 5Z, and the most expensive Android Google Pixel 3 XL. While it lies in the midrange price segment, it's surprising to know that it's as good as the ones we just mentioned above. With great processor requires great power and the POCO F1 packs a 4,000 mAH battery. Here, we are going to see how good is the battery performance of the POCO F1, check it out below.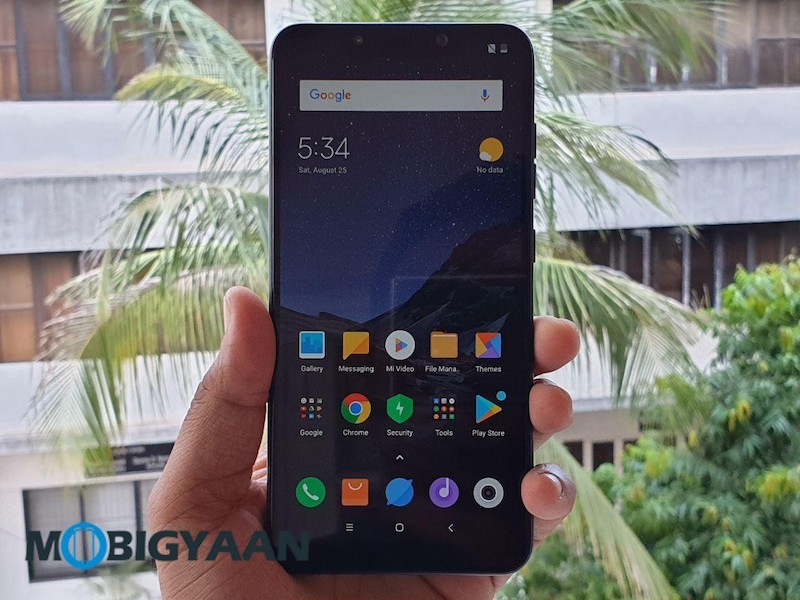 Xiaomi POCO F1 Battery Life
The 4,000 mAh battery can offer a lot of battery power, you have play hours of gaming and watching videos without worrying about the battery life. The battery lasts more than a day on a single charge if you are using it more often and if you are using it moderate or average, you can still get enough of the battery life up to 2 days.
Assume that it lasts around 1.5 days to 2 days battery life for general users, the battery life is still great for a smartphone featuring a powerhouse like Snapdragon 845 because the smartphones powered by the same chip doesn't usually offer such battery performance.
Our battery benchmarks suggest that the POCO F1 has almost 50% battery remaining after 18 hours of usage. We recorded almost 6 hours of screen-on-time on heavy usage.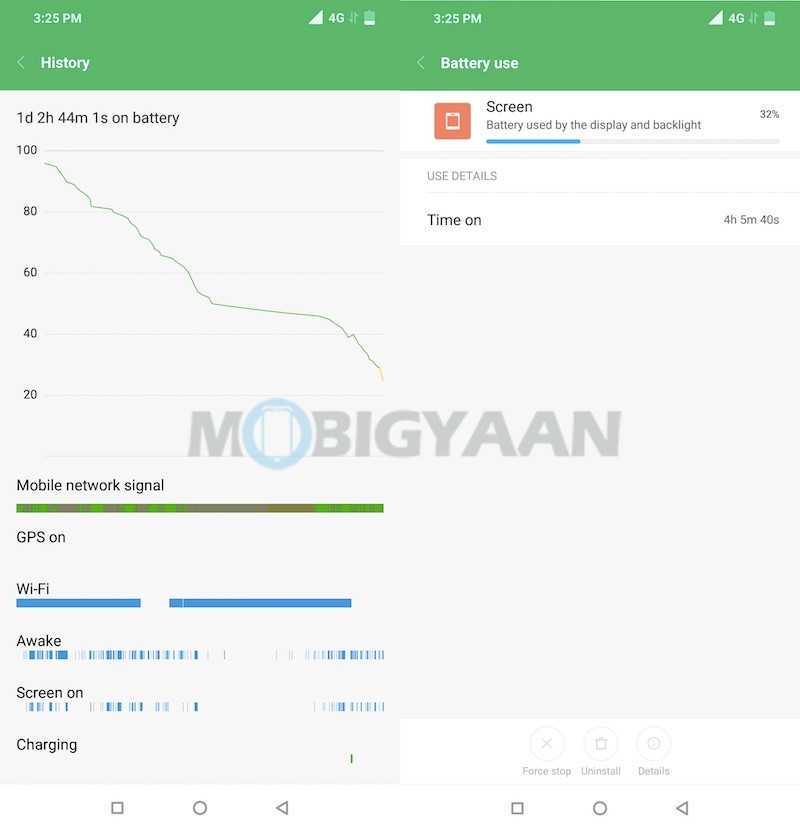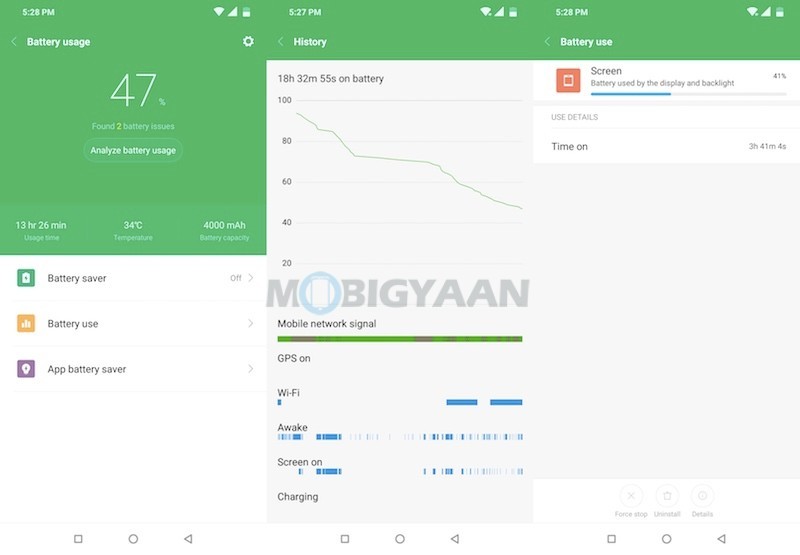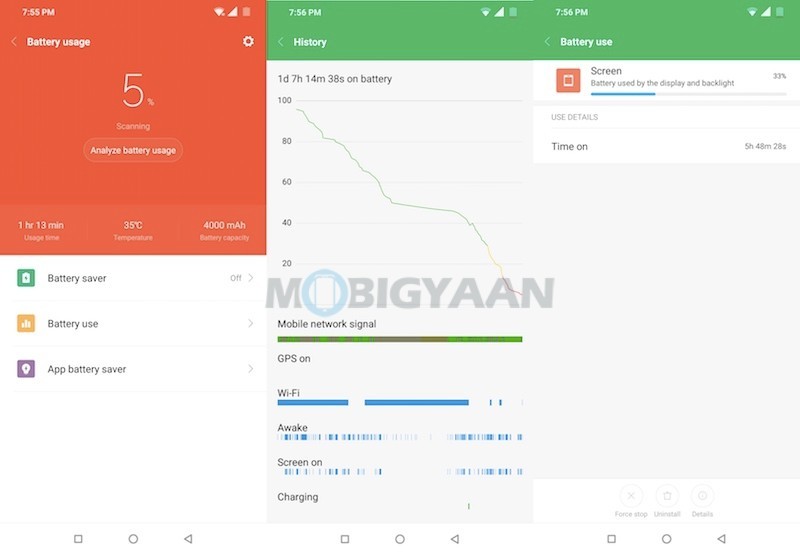 Xiaomi POCO F1 Battery Charging
About the battery charging, the POCO F1 offers fast charging, takes about 2 hours to charge the battery from 0% to 100%. Assume that it takes about ~120 mins to charge the POCO F1 with 4,000 mAh battery fully. In terms of charing, the OnePlus is faster, but POCO F1 has a long-lasting battery life comparatively.
POCO F1 Battery Test Results
[table id=181 responsive=flip /]
The POCO F1 leaves the most Android smartphones in the dust when it comes to performance. The battery life is impressive, for a flagship, a 2-day battery life is just amazing, the price for the POCO F1 starts at Rs 20,999.
Also check out our full review of Xiaomi POCO F1 below.