Chinese smartphone brand Xiaomi is known for selling smartphones that come with impressive hardware at a price that's mostly on the lower side than the competition. Of course, to sell smartphones at a price lower than the competition, Xiaomi cuts corners in some departments. However, in addition to that, Xiaomi also shows advertisements in some of its apps to generate revenue. But now, Xiaomi has went a step ahead and has started showing advertisements inside the Settings app as well.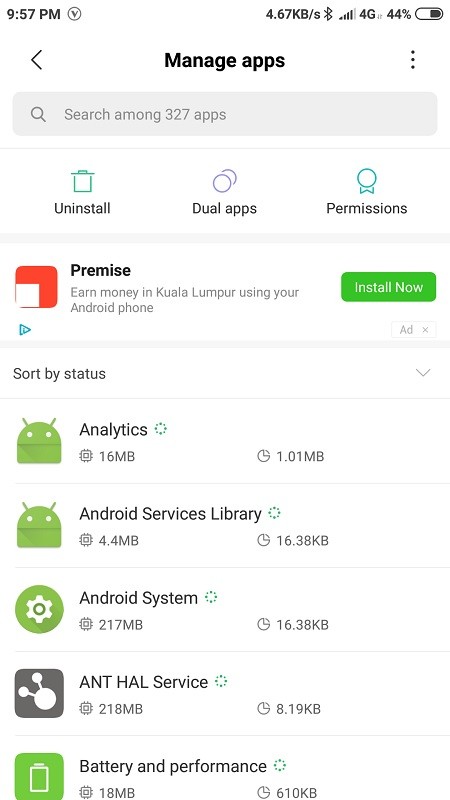 According to a Reddit user who goes by the name chootingfeng, Xiaomi has started showing ads inside the Settings app as well (check image above). The advertisement is displayed just below the Uninstall, Dual Apps and Permissions buttons.
Like we said, Xiaomi already shows ads inside its apps like Mi File Manager, Mi Security App, Mi Browser, Mi Music, and more. But displaying an advertisement inside the Settings app is a bit too much in our opinion.
That said, Xiaomi only displays ads inside apps on its smartphones that run MIUI. Xiaomi's Android One smartphones like Mi A1, Mi A2 and Mi A2 Lite are free from this. Having said that, Xiaomi does let users disable the advertisements on its MIUI smartphones, but, it has to be done individually for all the apps as there's no single setting that can turn off the advertisements on all the apps. This could be troublesome for novice users which could potentially drive them away from buying a Xiaomi smartphone again, or even recommend it to people in their circle.
Coming back to the Reddit user chootingfeng, his flair on Xiaomi sub-Reddit indicates that he uses two Xiaomi smartphones – Mi Max 2 and Mi Note. But, he didn't reveal on which smartphone did he see the advertisement inside the Settings app. Either way, it's morally incorrect for Xiaomi to display ads inside non-Xiaomi apps when a user has paid for the phone, unlike Amazon that offers discounts by displaying ads on lock screen of its products.
You can click here to see how you can disable ads on your Xiaomi smartphone.
Are you a Xiaomi user? Have you seen ads before inside the apps? Are you fine with Xiaomi displaying ads inside apps that are not Mi apps?