Chinese smartphone brand Xiaomi was recently found showing ads in the Settings app of its smartphone. The company received much flak for this, and now, it has finally responded to this matter while also admitting to displaying ads in the Settings app.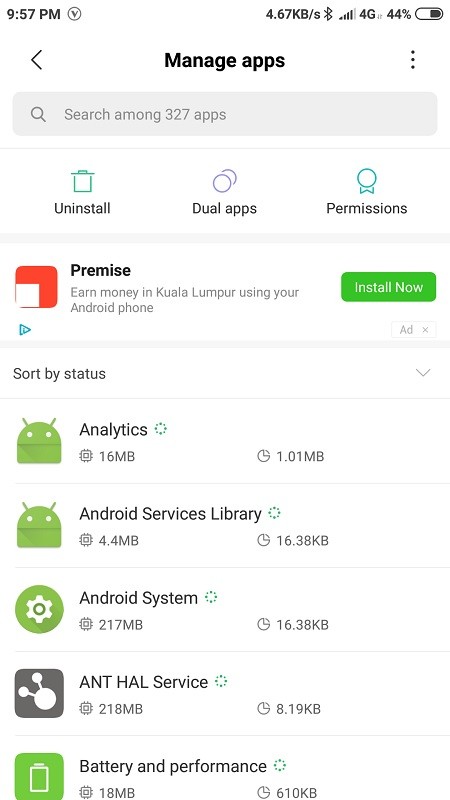 In a statement to The Verge, Xiaomi has confirmed that it shows ads inside its Mi apps, but, the company also clarified that it only shows ads on its smartphones that are running MIUI – its custom Android skin. Ads are not shown on its Android One smartphones like the Mi A1, Mi A2 and the Mi A2 Lite that run stock Android.
"Advertising has been and will continue to be an integral part of Xiaomi's Internet services, a key component of the company's business model. At the same time, we will uphold user experience by offering options to turn off the ads and by constantly improving our approach towards advertising, including adjusting where and when ads appear. Our philosophy is that ads should be unobtrusive, and users always have the option of receiving fewer recommendations." said Xiaomi in a statement to The Verge.
For a brand that operates at lower profit margins to offer its smartphones at a cheaper price with relatively better hardware, it kind of makes sense to show ads to generate revenue to make up for lower profit margins. But, that shouldn't be at the cost of hampering user experience to an extent which could stop them from buying Xiaomi smartphones in the future, or recommending to people in their circle.
Now Xiaomi has said that it lets users disable ads, but, the Reddit user who first reported of seeing ads in the Settings app on his Xiaomi smartphone said that disabling ads from the settings menu didn't work, and he kept seeing ads in Mi apps on his Xiaomi smartphone.
If you own a Xiaomi smartphone running MIUI, you can click here to see how you can disable ads on your Xiaomi smartphone.