Xiaomi has released a teaser image of its Mi Max phablet. Being a phablet device, the Mi Max will certainly have a large display. However, there's no official information as to how much large the display will be on the Mi Max.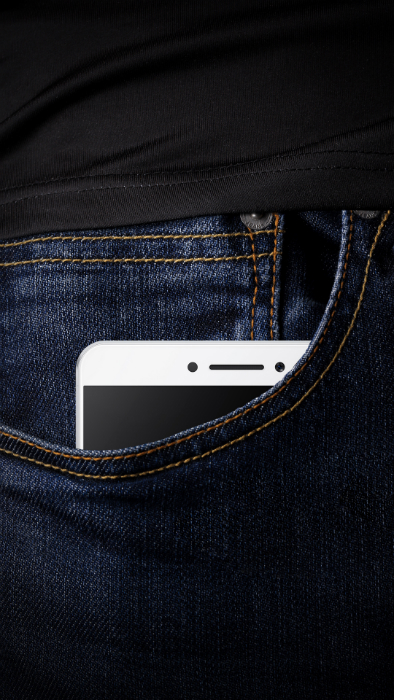 The display panel of Mi Max measuring 6.4-inch in size was leaked earlier this week. Also, the display of this phablet is expected to boast off Quad HD (2560 x 1440 pixels) resolution.
Going by the teaser image, looks like Xiaomi wants to show that the Mi Max will easily fit into your jeans pocket. Also, the Mi Max doesn't seem to have the Mi logo on its front. Being a new product line, the display size of 4.7-inch, 5-inch, 5.15-inch or 7.9-inch is also out of question.
As of now, there's not much information available regarding Xiaomi Mi Max. But, given the fact that we've already seen a leaked image of the display panel with Xiaomi releasing a teaser image, some official announcement is expected soon.