We were expecting the Xiaomi Mi Max 2 to launch next week. Now the company has confirmed the announcement.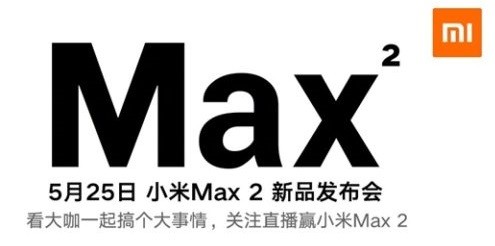 Xiaomi has announced that it will unveil the Xiaomi Mi Max 2 in China on May 25. The event would also see a few top Xiaomi officials, including Xiaomi's CEO Lei Jun. The handset, which would the successor to the first Mi Max, is said to improve on the hardware while retaining the original design language of the phone.
The Xiaomi Mi Max 2 is expected to sport the same 6.44 inch full HD display. The smartphone is expected to be powered by the Qualcomm Snapdragon 660 chipset for the 6 GB variant and the Qualcomm Snapdragon 626 chipset for the 4 GB variant. The handset is expected to bump the battery to 5000 mAh.