The XOLO Q1100 was launched last month. It is a mid-range smartphone with the highlight being a Qualcomm Snapdragon 400 CPU. Besides this, it offers a 5-inch 720p screen, 8-megapixel rear camera and 1 GB RAM. We have had the device for some time now and formed some opinions about it. Here are our first impressions of the XOLO Q1100.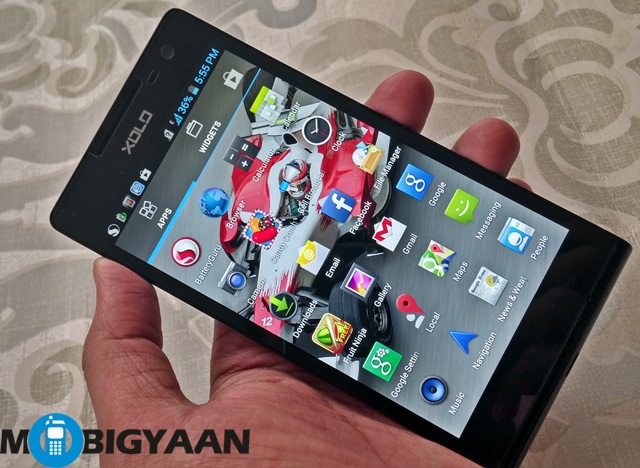 As soon as you take it out of the box, the first thing that you will notice about the XOLO Q1100 is that it is thick. At 8.3-mm, it is not too thick for comfort, but you just can't call the design perfectly executed. Once you switch it on, the screen lights up with the quintessential XOLO wallpaper. The handset is adorned in black on all sides, which actually suits it.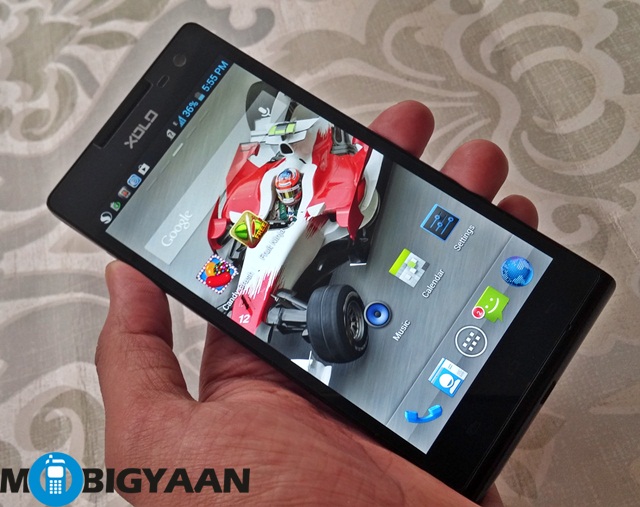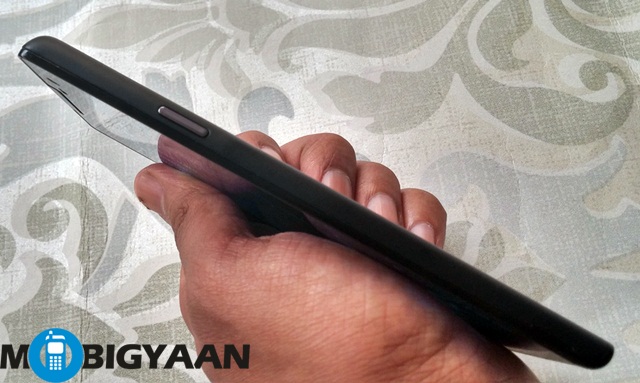 The screen lights up good. The viewing angles are okay. The handset comes with metallic themed buttons, which aren't sleek at all and take away the handset's sheen. In totality XOLO could have done much better when it comes to design.
While the XOLO Q1100 is mid-range devices, it feels more like a low-end device, mostly because of its form factor. It comes with Android 4.2, which makes us think that it is high time that manufacturers updated the software to Android 4.4, at least on recent phones like this one. It has regular Android UI, although some things will definitely jump at you like a Qualcomm app, a XOLO secure app and a warranty registration service.
We wouldn't call the XOLO Q1100 optimized. While it showed no lags, some apps certainly performed slow despite having a Qualcomm processor on board, along with 1 GB RAM.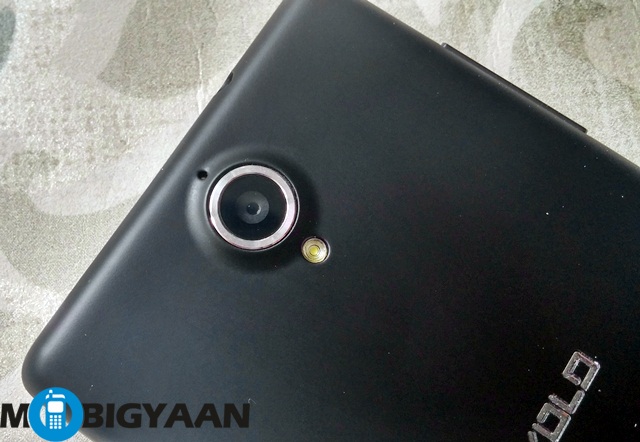 The 8-megapixel snapper at the back works better than expected, but it has little issues with light. The images have a good hue and saturation level though. But, the camera app is bit of a pain. You cannot switch modes from the main camera control but instead have to look into complicated controls to get to use them.
The XOLO Q1100 does not impress on the first look, or the second or even the third. It is yet another mid-range Android smartphone, although given that the competition is Moto G and others, it doesn't fare well.
XOLO Q1100 specs :
5 inch display
1280 x 720 pixels resolution
1.4 GHz quad core Qualcomm Snapdragon 400 processor
450 MHz Adreno 305 GPU
1 GB RAM
8 GB internal memory
8 MP primary camera
2 MP front facing camera
Google Android v4.3 Jelly Bean
2250 mAh battery
To buy it visit here.