While the Youtube app available for Windows Phone has been quite unattractive, the other apps available did not offer everything that this app offered. But now the app has been revamped to give it a real feel.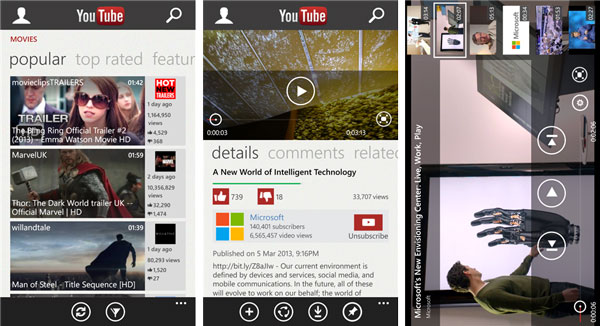 Microsoft had claimed that due to restrictions from Google, it was limited in what it could offer on the Youtube app for Windows Phone and as such had to provide just a link to Youtube's mobile website.
It would seem that both the companies have agreed to improve the app to provide more functionalities, as the newly released update 3.0 for the Youtube app for Windows Phone makes it a real app that offers access to videos, channels, and playlists. These can then be pinned to your Windows Phone Start screen. Also you can sign-in to your Youtube account to get access to your uploads, playlists and video lists.
You can download the Youtube version 3.0 for Windows Phone from the Windows Phone Store.