Back in May last year, YouTube rolled out Dark Mode (or Dark Theme, whatever you want to call it) for its desktop site. And then in March this year, YouTube's Dark Mode finally came to mobile apps, but, was only available for iOS users. At that time, YouTube said that Dark Mode for Android would be "coming soon", with no word on how "soon" it would be. However, the wait of Android users is finally over, as YouTube's Dark Mode is finally rolling out for the Android app.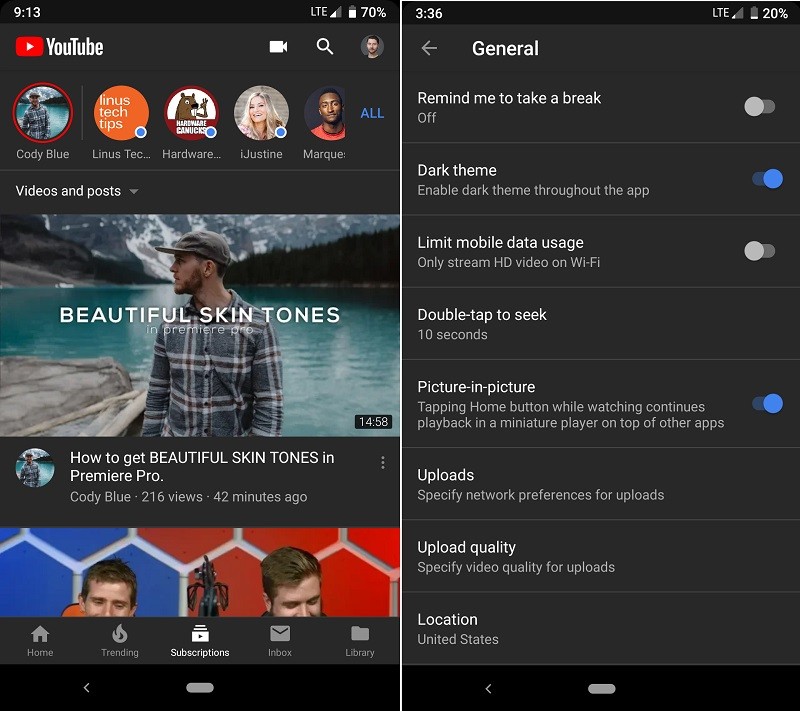 However, the Dark Mode on YouTube's Android app isn't available for all users right now. It's only being rolled out to select users. That's probably because we are looking at a staged roll-out, which means it should take a couple of days (or maybe even weeks or months if Google is still testing it) for Dark Mode to reach all Android users across the globe.
Having said that, those Android users who have got the Dark Mode on their YouTube app are reporting that this feature was activated automatically for them, without them having to tinker around with anything. Moreover, once activated, the option to turn Dark Mode on/off appears inside the Settings > General menu right below the 'Remind me to take a break' option.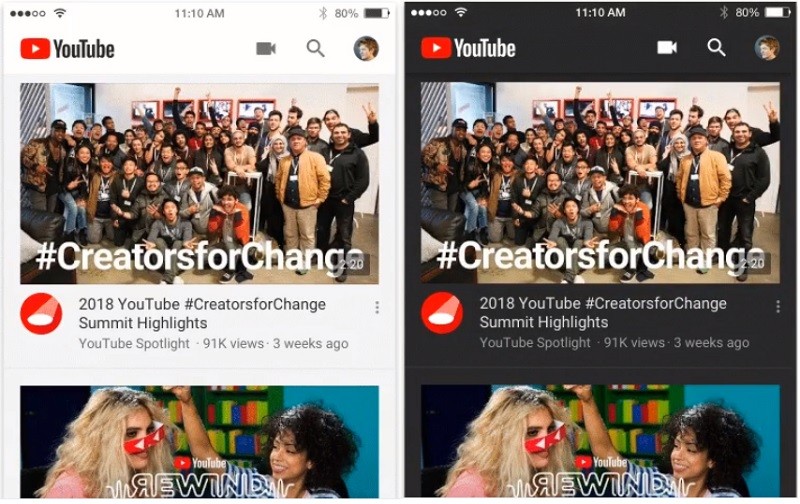 Once the Dark Mode is enabled, the color of app's UI elements is inverted from white to black (check image above). Turning on the Dark Mode comes with its fair share of advantages. First and foremost being reduced strain to your eyes when you are using the YouTube app at night or in low-light. Apart from that, a dark theme also helps conserve battery on smartphones, especially the ones that have OLED displays.
That said, it's worth noting that the color we are looking at once Dark Mode is enabled isn't totally black. It's grey-ish. Of course, we would have loved a "real" black color. But what we are getting isn't bad either. Better something than nothing. Ain't it?
Anyways though, like we already said, Dark Mode on YouTube for Android isn't available for all the users yet. So if you haven't got it, we suggest you wait for it, because that's all you can do right now unless you want to resort to third-party YouTube apps.
If you happen to be someone who's got the Dark Mode on YouTube for Android, do share you experience with us.