Youtube Music is adding a download music option to its popular song streaming service. With the new update, users will be able to save songs playlists and full albums as well. One might have to update the app to the latest version to see the option appear.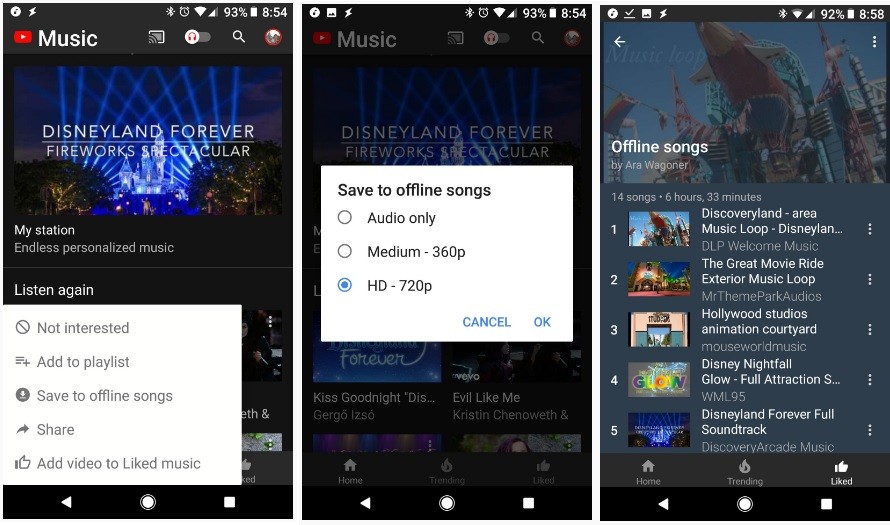 Now, once done, the procedure is easy. Just search for your favorite song. You,ll see the three small dots alongside the videos. Tapping the dots will give you four options including "Save to offline songs". Moreover, users also have the freedom to choose the download format. It includes only audio, 360p and 720p as well.
Users can access all downloaded files under the accounts section. Needless to say, all these files will be playable anytime once downloaded. The download feature is definitely a much-needed one and we wonder how Google missed this for so long. Now, since it's here, we might just see those users sticking to the app who already use it for other video content. In a recent announcement, we've also heard that Google Play Music and Youtube Music are set to fuse into one service.