ZTE, the Chinese manufacturer has teased an upcoming smartphone dubbed Nubia X6 on its official Weibo account.
There have been rumors previously around a ZTE Nubia Z7 and if speculations are true then that device is the just teased Nubia X6. Well, coming back to the ZTE Nubia X6 teaser, we see a thin looking device with what seems to be an aluminium finish. There's a SIM card slot also, which can be seen in the teaser. Nubia X is what is written on the teaser.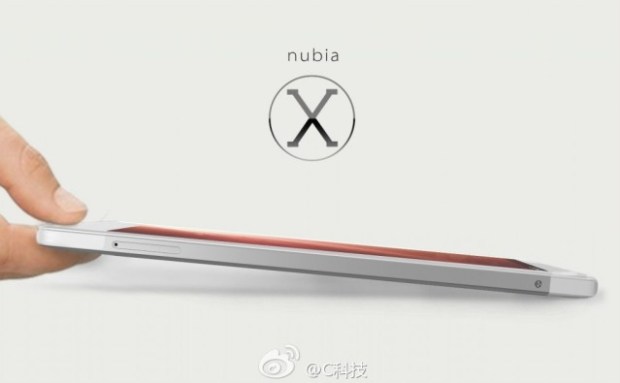 So, what brings the 6 with the X? Well, as per rumors, the device will supposedly feature a 6-inch display of 2K/QHD (2560 × 1440 pixels) resolution. Other rumored specs of the device are – a 2.5GHz Snapdragon 801 processor coupled with 2 gigs of RAM, a 13MP primary camera.
As per reports, the device will be unveiled by ZTE at the end of March. The Nubia X6 is set to be a monstrous device, thanks to that 6-inch pixel dense display and we would surely want to know more about it and yes, tell you about it.