The Nexus season is in full swing with us getting to hear something something or another about this year's Nexus smartphones. More than a hour ago, we told you about the specifications of Nexus Sailfish that were revealed through GFXBench listing. Now, according to new information, this year's Nexus smartphones are expected to come with new features like Night Light Mode and the long awaited double-tap to wake gesture.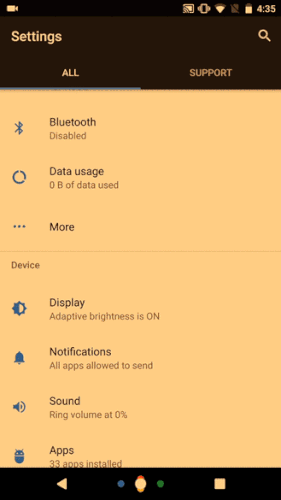 According to the information received by Android Police from their highly reliable source, this year's Nexus smartphones which are codenamed Sailfish and Marlin will be getting new features like Night Light Mode and double-tap to wake. Both the devices will be also featuring dual-tab settings UI.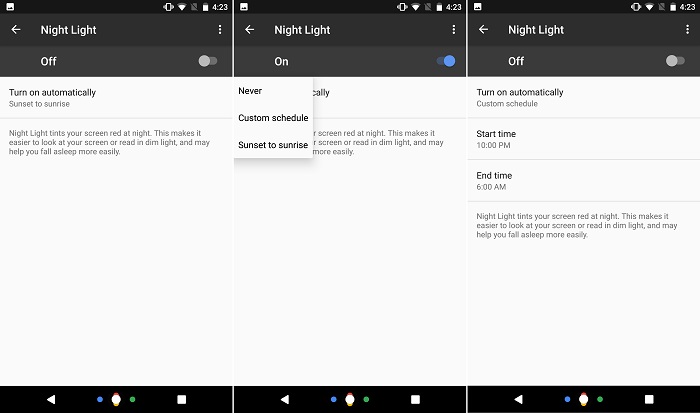 Talking about the Night Light Mode first, this is nothing but the Night Mode which will tint the display so as to reduce the strain caused to your eyes while looking at your smartphone in dim light or at night. One can simply download and install an app from Play Store to get such feature, but again, it's good to have it already. Users can either turn the Night Light Mode manually or can custom schedule it according to their needs.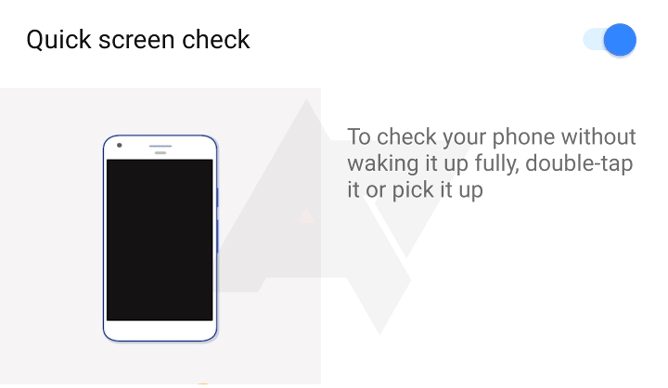 This year's Nexus devices will finally be getting the double-tap to wake gesture. You simply have to double-tap on the screen to see notifications through ambient display. This feature is actually useful. As of now, it's unclear whether this will be only restricted to new Nexus devices or Nexus 5X and 6P will also be getting it. Nexus 5X and 6P also have ambient display but it's activated when you pick up the device.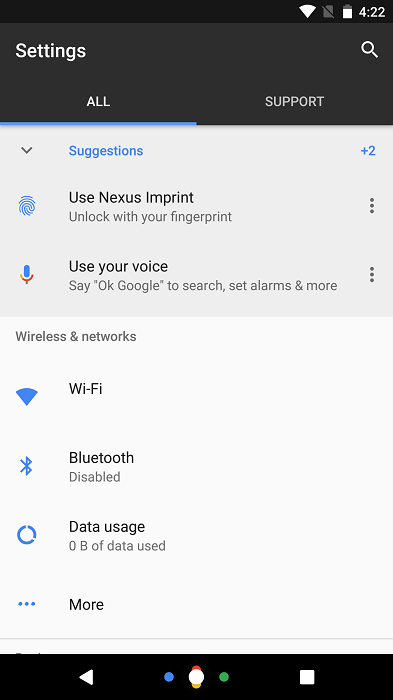 The upcoming Nexus devices will also feature dual-tab settings UI. One tab is for the general settings whereas the other tab looks reserved for Google support. Back in June, we learnt that Google was reportedly working on live support app for Nexus devices which would allow screen sharing between the Google Support representative and the Nexus user.
If you look at above shown images properly, you will notice that redesigned navigation buttons are back. It looks like Google is actually going to bring these with Android 7.0 Nougat to the upcoming Nexus devices.
Also, if you take a look at the first GIF image shown above carefully, you will see hint of support for VR in the Display settings. We also noticed that the storage section showed 1.66 GB of storage free out of 112 GB. It possibly means that the device used to record the settings menu was the 128 GB variant of Nexus Marlin. Even the snapshots received by Android Police have a Quad-HD (2560 x 1440 pixels) resolution which makes us think that the device being used was Nexus Marlin, and, Nexus Marlin will indeed have Quad-HD resolution (Nexus Sailfish has Full-HD resolution).
By the way, what are you expectations from this year's Nexus smartphones? What kind of specifications would you like to see?