Yesterday we saw live images of Google Nexus Sailfish that surfaced online, and now, both the Nexus smartphones – Sailfish and Marlin, have been certified by FCC which means these devices have been approved for the US.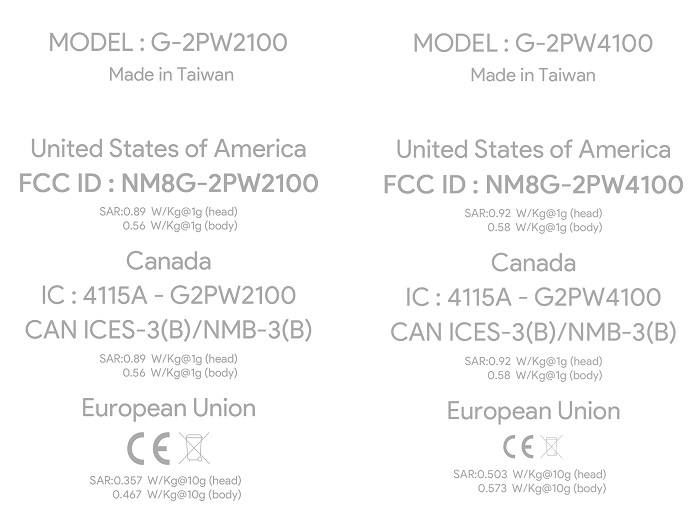 Two devices built by HTC have been certified by FCC, one carries model number NM8G-2PW2100 whereas the other carries model number NM8G-2PW4100. The one with model number 2PW2100 is said to be Nexus Sailfish whereas the one with model number 2PW4100 is said to be Nexus Marlin.
If you are wondering about the reason for calling these HTC smartphones this year's Nexus smartphones and not any other HTC smartphone, the answer lies in the model number. The G in both the model number is reason enough to say these are Nexus smartphones, with G representing Google.
Also, a document available on FCC's website tells us where to expect the user manual for these certified devices, it says "the final version will be made publicly available on Google's website http://support.google.com/nexus) at the time the product is commercially released". This should be more than enough to say that both these HTC built smartphones that have received FCC certification are indeed this year's Nexus smartphones.
There aren't much details available on the FCC listing like device specifications or images. But, from the past leaks and benchmark listings, we do know that Nexus Sailfish and Nexus Marlin will both have identical hardware like Snapdragon 820 SoC, 4 GB RAM, 12/13 MP rear camera and 8 MP front camera. Both the devices are also said to have same design. These Nexus smartphones will only be differentiated by their display size, screen resolution and battery capacity.
Now that both these Nexus smartphones are certified by FCC, we are pretty sure Google will be taking the wraps off very soon. While Google is expected to release Android 7.0 Nougat this month, we think this year's Nexus smartphones will be unveiled sometime next time along with the release of Android Nougat.