5 best weapons in PUBG Mobile game
Started playing PUBG but can't find the best weapon? Either you are looking for the best weapon in PUBG Mobile or just wanted to check out which weapons are better to over the others in case you picked the weak ones, this is the place you need to be. Here, we have shown you the most powerful weapons in PUBG Mobile that can be used for kills and win the matches.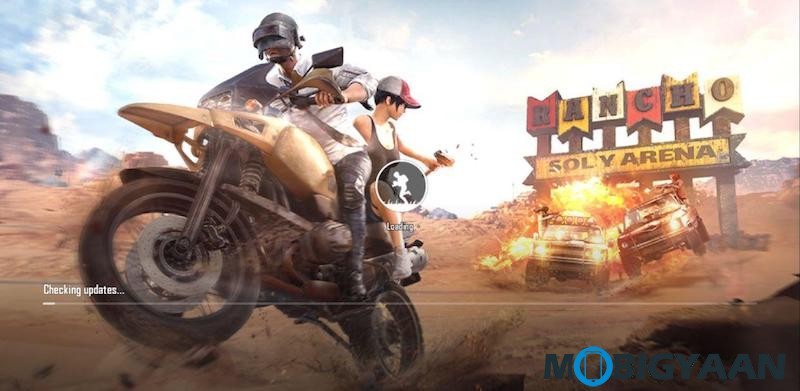 1) AWM Magnum Sniper Rifle
This is the best sniper rifle you can get in the PUBG Mobile, one headshot can kill the enemy regardless of helmet. For best tactics, use the 8X scope, sit back at the top and aim for enemies, one headshot or two body shots can kill them.
Ammo: .300 Magnum
Capacity: 5
Power: 132
Range: 100 – 1000
Attachments: 4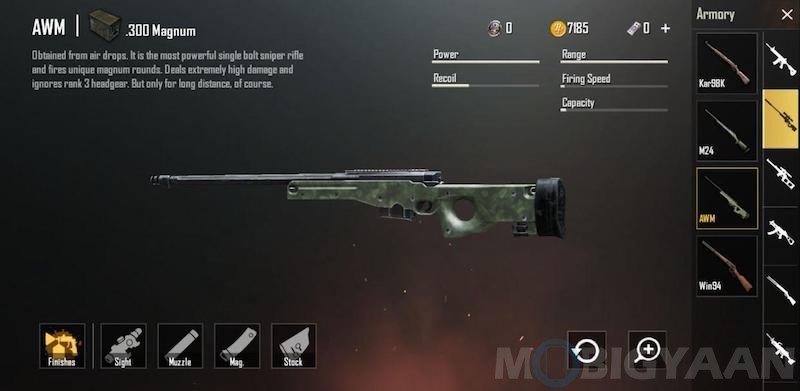 2) Kar98k (OR M24) Sniper Rifle
An alternative to the AWM is the Kar98k which might not be as powerful as the AWM sniper but does the job and kills the enemy in one shot if done right. M24, on the other hand, is slightly more powerful than the Kar98k but can be obtained from the airdrops only. It fires 7.62 mm rounds and it's second only to the AWM.
Ammo: 7.62 mm
Capacity: 5
Power: 72
Range: 100 – 600
Attachments: 3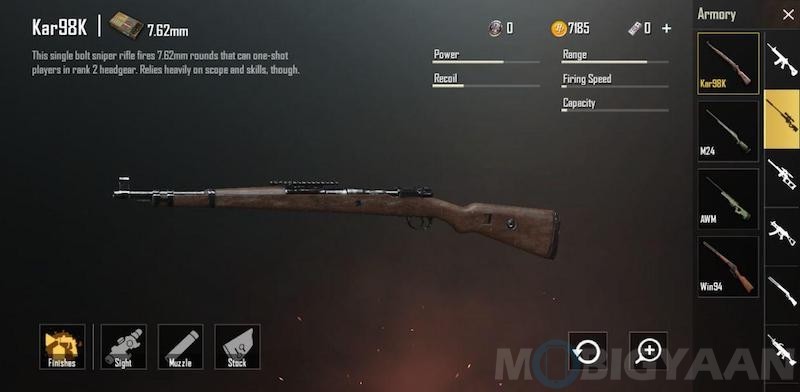 Ammo: 7.62 mm
Capacity: 5
Power: 84
Range: 100 – 800
Attachments: 4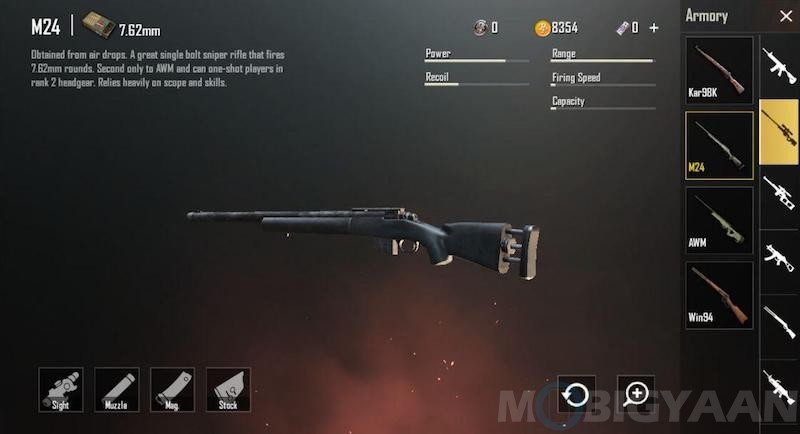 If you aren't a sniper guy and want a combat rifle, here's our other recommendations that you should pick while choosing weapons.
3) AKM Assault Rifle
Perhaps the best assault rifle in the game that we know so far is the AKM paired with scopes can really be powerful. The AKM deals more damage per bullet (7.62 mm) than any other assault rifles available in the game.
Ammo: 7.62 mm
Capacity: 30
Power: 48
Range: 100 – 400
Attachments: 3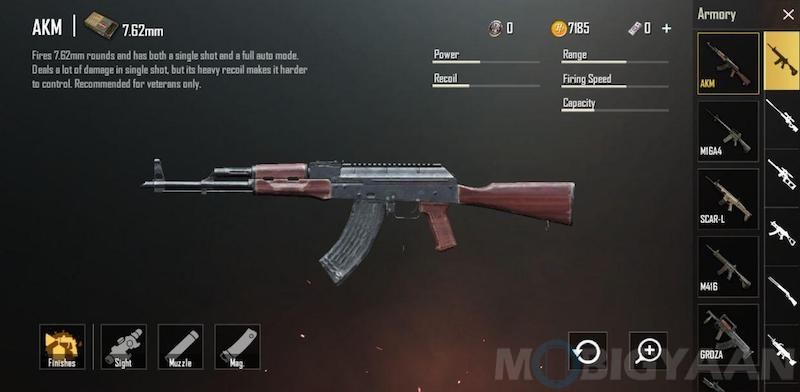 4) M416 Assault Rifle
M416 is also one of the best assault rifles with a good long and short range and it uses the 5.56 mm bullets. Unlike the AWM, it cannot provide you the one-shot kill, you will need more than one hit to kill the enemy. However, the M416 has a faster firing rate, does more damage per second, and lesser recoil and can also be customized a lot more than the AKM.
Ammo: 5.56 mm
Capacity: 30
Power: 41
Range: 100 – 400
Attachments: 5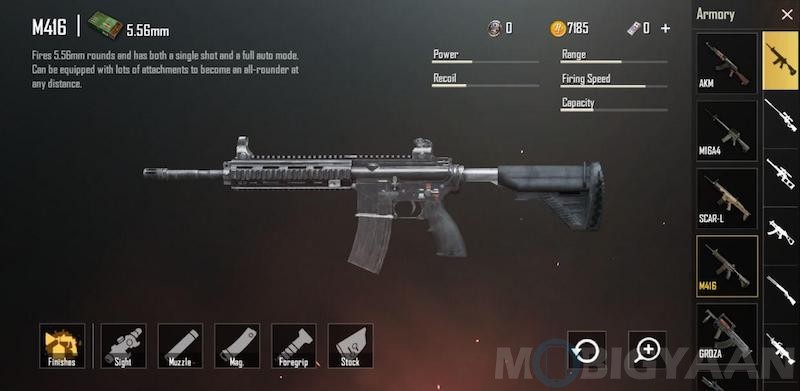 5) SKS DMR Rifle
SKS is more of a sniper + assault combo rifle and it fires 7.62 mm rounds that can deal very high single shot damage. This DMR can be equipped with a variety of attachments including the 8X sniper scopes but comes at a cost of higher recoil, so you may not be able to handle it easily.
Ammo: 7.62 mm
Capacity: 10
Power: 55
Range: 100 – 800
Attachments: 5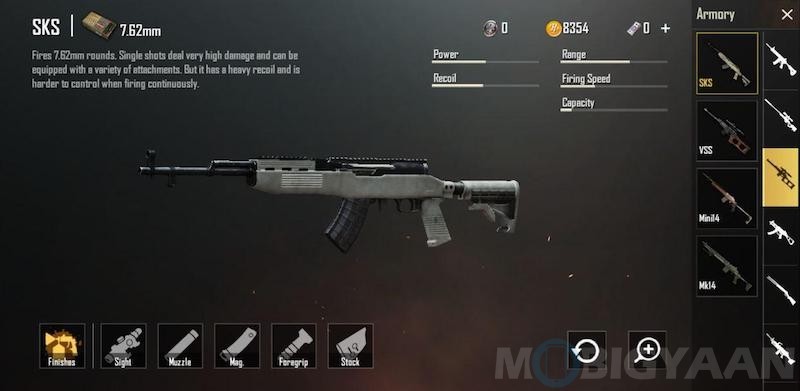 These are the five best weapons in PUBG mobile that are currently the best as per our pick. You also might want to consider other similar weapons like the SCAR-L, Mk14 EBR, UMP9, M16A4, as well as Groza if you can't find the ones we mentioned.
Do check out how to invite or join your friends as a local team to play.