Samsung Gear S3 Classic is the new generation smartwatch that can do a lot of things. Just like smartphones, smartwatches are also making their mark, but people are still skeptical about why do we need a smartwatch when we have a smartphone that does all the same. Well, I have been living with the Samsung Gear S3 smartwatch for the past few weeks and from my experience, these are the 5 things that I like about Samsung Gear S3.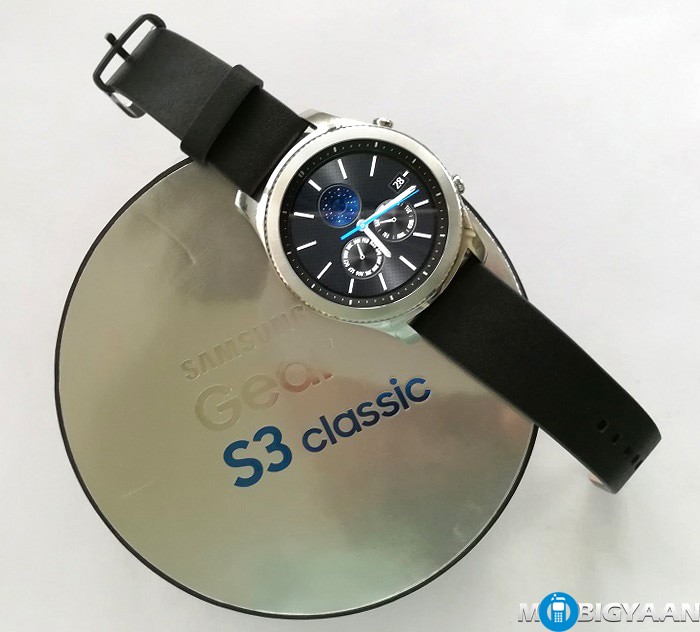 1) Hands-Free User Experience – Answer Calls Directly
The first and foremost reason why I like the Gear S3 smartwatch is it simply gives you access to your phone making it easy for you to interact with calls and messages. Thus, it lets you communicate without even touching your phone and that makes it a hands-free user experience. This is helpful in certain circumstances when you aren't able to reach your smartphone easily, like when you are driving a vehicle.
Not all smartwatches come with a microphone and a loudspeaker that lets you speak from the watch but Samsung Gear S3 smartwatch do. Some smartwatches are 4G LTE-enabled i.e. you can insert a SIM card in it. The Frontier variant of the Gear S3 simply allows you to put a SIM card inside the watch.
2) Get Notifications Right On Your Wrist
Another prominent thing we like about the Gear S3 is you get all sorts of notifications right on your wrist without much hassle of picking up the phone and checking them. If you are a lazy guy like me who don't want to get up just because you kept the phone at a distance, Gear S3 comes handy here. This also saves the time and simplifies the user experience.
App notifications play an important role on a smartwatch, be it email notifications, social networking apps, productivity apps, notifications from any games, all come directly on your wrist and you can read from there. It also lets you view time, weather information, alarm clocks, reminders, fitness activities, and much more.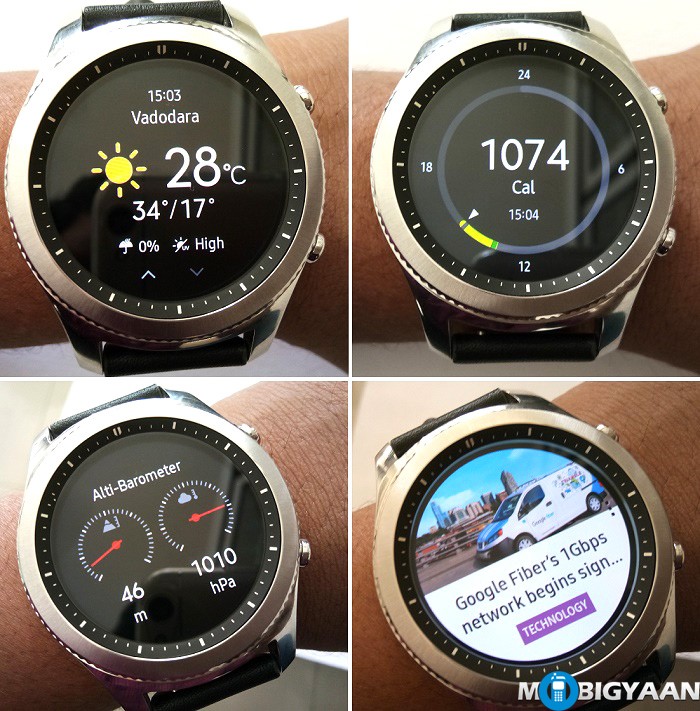 3) Maintain All Your Fitness Activities With Samsung S Health App
Whether you are a fitness freak who wants to stay fit and healthy or you are just a guy who just wants to check how fast your heart beats at certain intervals, Gear S3 can do it just like that. Unlike its fitness band Samsung Gear Fit2 which is solely made for fitness activities, the Gear S3 combines the overall experience of the Android Wear.
The Gear S3 uses Samsung's S Health app to track all the fitness activities including the heart rate, steps count, workouts, food intake, and sleep cycle. Remarkably, the Samsung Gear S3 smartwatch comes with a GPS embedded in it. So, the next time you go out for a trip, it will assist you throughout the route and navigate you to your destination.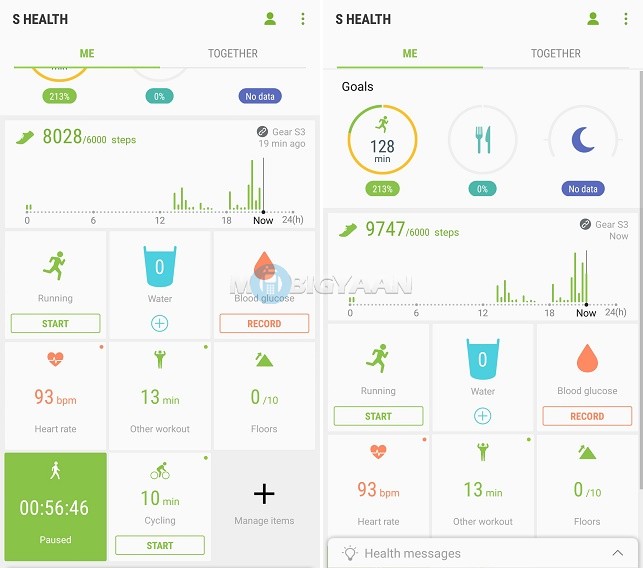 4) Turn Gear S3 Into A Standalone Music Player
What is greater than to listen to the music from a smartwatch. If you are like me who listens to the music all day, you can walk around the town and start playing your favorite tracks without needing of a smartphone. Yeah, the Gear S3 comes with a standalone music player with its own dedicated storage. If you have a big playlist available on your phone, you can still access them from the Gear S3 if paired.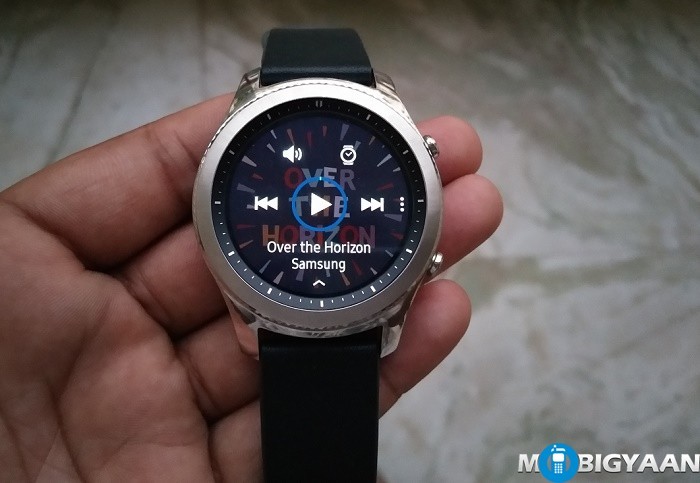 5) Access To A Collection Of Customized Watch Faces/Skins
And lastly, if you aren't forgetting that this is actually a wrist watch, so you can amaze yourself with its customizable watch faces or watch skins. A conventional wrist watch has one boring watch face stuck all the time, but having Gear S3 in your hands, you get access to a whole lot of collection of customized watch faces/skins whenever you want. How cool it would be when you could wear a new watch every day. You will be able to change the watch face for different occasions like professional meeting, or a dance party.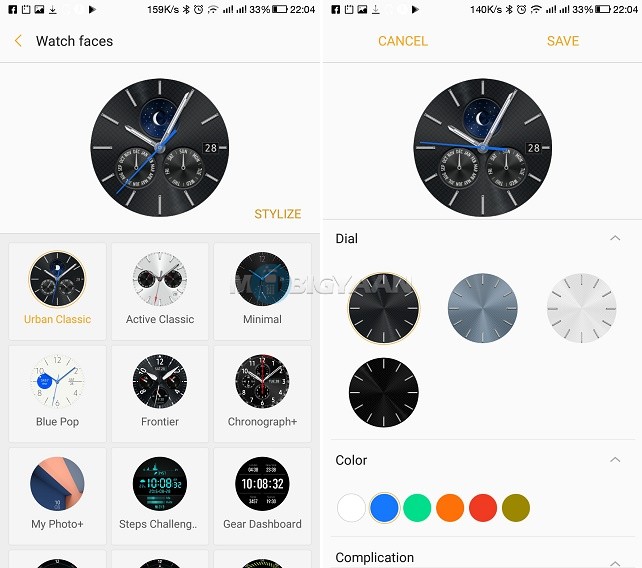 While these are what I believe the major reasons why I would prefer Samsung Gear S3 smartwatch, there may be others that I haven't mentioned here. If you think there is something that has to be here or missing, post them in the comments below, that would be much helpful for others.
Do check our full review of Samsung Gear S3 Classic smartwatch.