Curious about the latest stuff WhatsApp releases? WhatsApp has recently released a feature that lets you update status messages as images, GIFs, and short videos with your contacts. If you ever want to get your hands on the latest WhatsApp Messenger application first with new features and test it before anyone else, this guide will help you out. Download WhatsApp Beta version on your Android and get all the latest features of WhatsApp.

How to download WhatsApp Beta version on Android
You will require to login to your Google account that you are using on your Android device running WhatsApp.
Now you will see a window with a big blue button saying "Become A Tester". All you have to do is hit that button and you will become a WhatsApp beta tester. Congratulations, you are now a tester.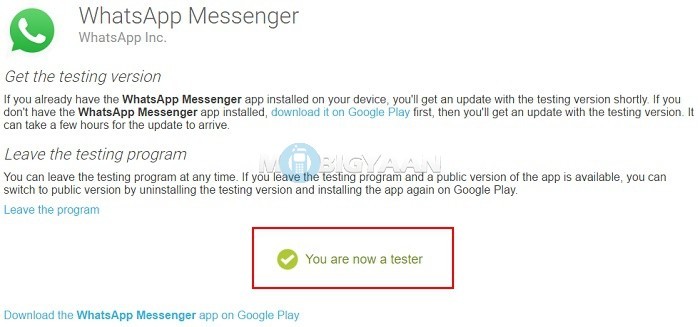 Any unreleased versions of WhatsApp will be accessible when you are a tester. However, please note that these testing versions or beta versions may be unstable.
You will get an update with the testing version of WhatsApp from the Google Play store. If you don't get it, go visit the Google Play and update from there.
If you plan to leave the beta testing program, visit the same WhatsApp beta link mentioned above and opt 'Leave the program'. Also, uninstall any current beta versions of WhatsApp to complete the process.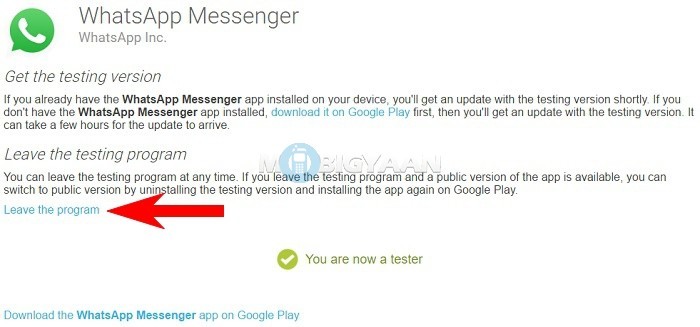 If you face any issues with downloading WhatsApp beta, hit the comment box with your queries. If this guide helped you, share it on social media. Do check out more guides here at How-To Guides.