It's here. The beastly Acer Predator 21 X gaming laptop, that was originally announced back last year at IFA in Berlin, Germany, has been launched today in India. The Acer Predator 21 X gaming laptop is something that almost any gamer would drool over.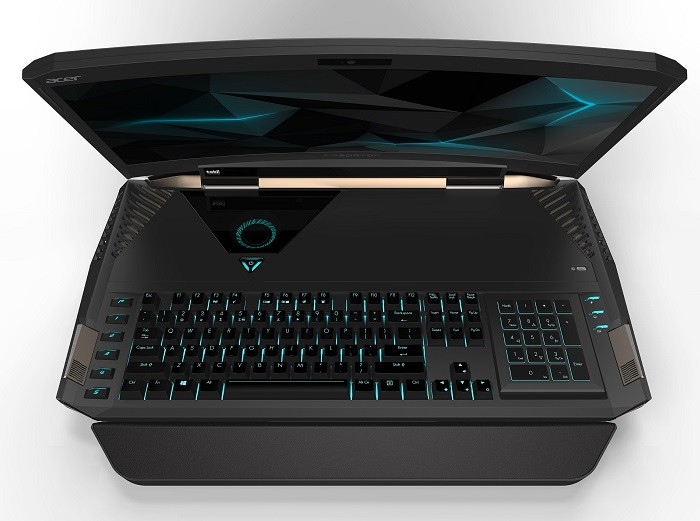 The Acer Predator 21 X not only flaunts a drool-worthy design, but it also comes packed with some powerful hardware for those who mean serious business. The Acer Predator 21 X sports a 21-inch curved display having a resolution of 2560 x 1080 pixels and a refresh rate of 120 Hz. For those unaware, the Predator 21 X is actually the world's first laptop that sports a curved screen.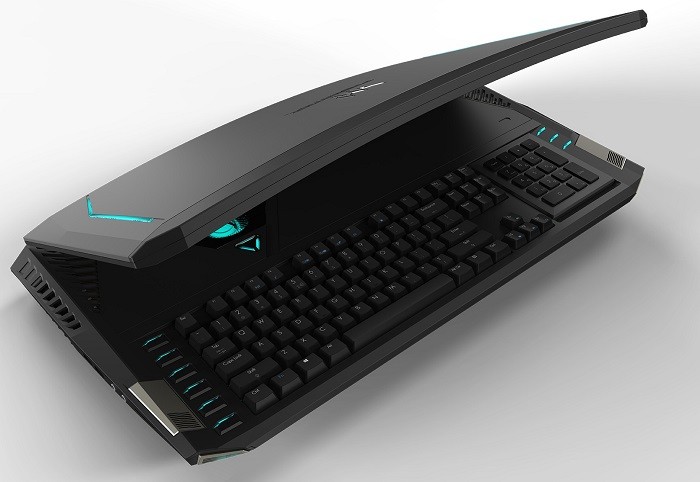 The Acer Predator 21 X also features eye-tracking technology from Tobii which the company says "lets gamers identify enemies, aim and take cover simply by gazing at objects on the screen in over 45 titles like Elite Dangerous, Deus Ex: Mankind Divided and WATCH_DOGS 2 and more".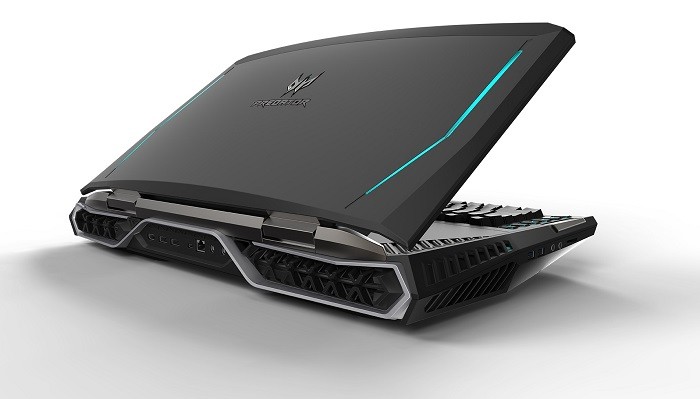 Under the hood, the Acer Predator 21 X comes with Intel's 7th generation Core i7-7820HK processor. The processor can be overclocked by the gamers if they want to eke out some more performance out of it. Gamers also have 64 GB of DDR4-200 RAM at their disposal, and, in terms of storage, they get up to four 512 GB SSD in RAID 0 configuration and a 1 Terabyte HDD that clocks in at 7200 RPM (rotations per minute). Furthermore, the laptop also features dual NVIDIA GTX 1080 GPUs in SLI configuration, because you know, great graphics matter.
Moving on, the Predator 21 X also comes with Killer DoubleShot Pro that automatically picks the fastest network connection to send all high priority traffic, because you know, lags are something that gamers hate a lot when they are busy taking a head shot or shooting down a drone.
That said, the Acer Predator 21 X also comes with Thunderbolt 3 on its USB Type-C port that brings speeds of up to 40 Gbps.
Also, when you are talking about gaming, having a great keyboard and a mouse comes in very handy. Well, the Acer Predator 21 X comes with a full-sized mechanical keyboard that features Cherry MX Brown switches. The keys are backlit and programmable, and, users can also swap out the black W, A, S, D keys with the teal colored ones if they want.
The Predator 21 X also comes with a dedicated numeric keypad. However, what's cool about it is that you can flip it over to turn it into a precision touchpad.
When you are gaming on a laptop, heating can be a major issue, and hence, Acer has included five system fans and nine heat pipes to dissipate heat. Not just that, the Predator 21 X also comes with Acer DustDefender that prevents dust from clogging up. That said, gamers can also adjust the airflow by adjusting the fans using the Acer CoolBoost app.
The Acer Predator 21 X also comes with Acer PredatorSense which acts a control center for you to manage overclocking of the CPU, lighting and fan control.
Lastly, the Acer Predator 21 X runs Windows 10 and comes with Windows Hello and Skype for Business.
Commenting on the launch of Acer Predator 21 X in India, Mr. Chandrahas Panigrahi, CMO and Consumer Business Head, said, "Predator brand needs no introduction and now I am thrilled to announce that we are able bring the ultimate gaming laptop to India – The Predator 21 X. The Predator 21 X is the world's first notebook with a curved screen design that offers eye-tracking technology for more immersive user experience. The incredibly powerful Predator 21 X is a true beast of machine packing in some of the most advanced technology ever seen in a laptop while offering desktop-level performance for the most demanding games."
Acer is going to sell only 500 units of this beastly gaming laptop worldwide, and, you will have to be uber rich to be able to buy it as it's priced at ₹6,99,999 in India. Well, a laptop this expensive should certainly be handled with care, and hence, it will come along with a custom hard-shell carrying trolley case to securely store the laptop and its accessories.
For those interested, the Acer Predator 21 X will be available for purchase on Flipkart and through Acer Exclusive stores.
So, are you going to buy the Acer Predator 21 X gaming laptop? Well, we wish we could.