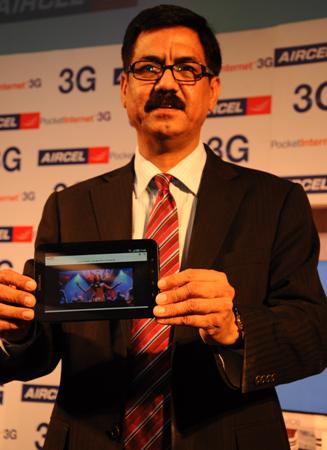 Aircel 3G is now available in Andhra Pradesh, Kerala, and Jammu & Kashmir. Aircel already launched its 3G services in Tamil Nadu, Karnataka, Uttar Pradesh (East), Kolkata, Bihar, Assam and Orissa. The 3G plans are same as available in other circles where is has launched 3G services.
Aircel 3G Plans :
The base rate for Aircle 3G is 3 paise per 10KB. Aircel will offer 4 bundled plans including Voice, SMS as well as 3G data on Aircel at an all inclusive price of Rs.132, Rs. 252, Rs. 502 & Rs.802, aircel will offer 75MB, 150MB, 350MB & 1024MB data respectively for a month. In addition to this, Aircel will offer a data plan at Rs. 92 for 100 MB.
Aircel also announced introductory offer. To know more about it visit aircel.com
Aircel has launched 3G services in 11 circles out of 13 circles where it has 3G licenses. We have learned that Aircel will be launching its 3G services in other two circles before 15th March.