Indian telecom operator Airtel has announced quite a lot of plans for its prepaid and postpaid customers in recent times amidst the ongoing telecom war in the country. But now today, Airtel has announced a new plan for its Home Broadband customers that offers download speeds of up to 300 Mbps.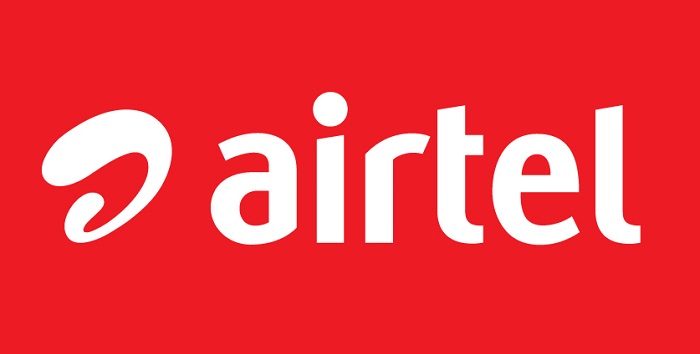 Airtel launched its V-Fiber service in India way back in October 2016, and as part of that, it offered FTTH home broadband customers download speeds of up to 100 Mbps. But now, the telco is offering its FTTH-based home broadband customers a download speed of up to 300 Mbps.
Airtel 300 Mbps FTTH Home Broadband Plan Details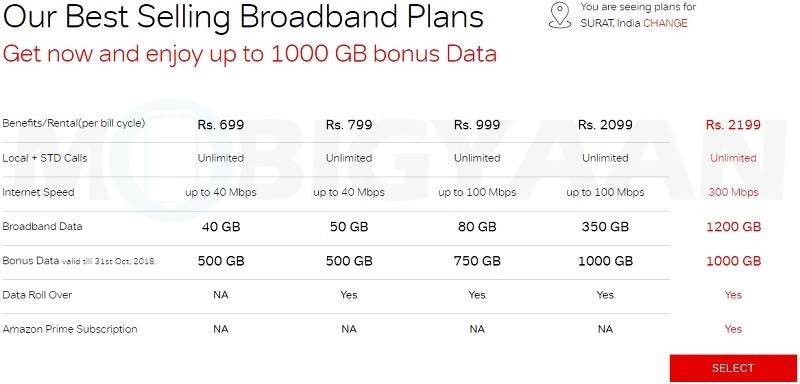 This new 300 Mbps FTTH-based home broadband plan offers 1200 GB of data per billing cycle. However, Airtel is also offering 1000 GB of bonus data to the customers opting for this plan which is valid till October 2018. That said, last November, Airtel announced data roll-over for broadband users, and that facility is available with this 300 Mbps plan as well, hence, if a customer is unable to use all the data in one cycle, it will be rolled over to the next so that it doesn't go waste. However, the maximum amount of data that an Airtel broadband customer can accumulate is 1000 GB.
With that being said, this 300 Mbps broadband plan also comes with benefits such as unlimited local and STD calls, and, free subscription to Amazon Prime, Wynk Music and Airtel TV. Moreover, other benefits like Airtel Surprise and myHome rewards are also in tow that offer free data every month to the customers.
This 300 Mbps broadband plan is priced at a monthly rental of ₹2199, but, the price may vary depending on your city. Airtel's home broadband service is available in 89 cities across India. You can click here to see if it's available in your city.
Commenting on the launch of this new plan, George Mathen, CEO – Homes, Bharti Airtel said, "Following the resounding success of our V-Fiber home broadband offering, we are delighted to introduce the new FTTH based plans for customers looking for higher speeds. Fixed broadband continues to be the preferred in-home mode for customers to consume online digital content and the average usage per home is growing at a breakneck speed. With this in mind, we will plan to expand our FTTH offerings over the coming days and provide our customers the choice of home broadband plans across a wide range of price points and speeds."
So, are you going for this 300 Mbps home broadband plan that comes with 1200 GB of data? Well, we personally think that's too much for home usage, however, it could be perfect for small businesses with 5-10 employees.