Airtel 4G LTE coming to Bengaluru on May 7th
Back on April 10 this year, Airtel became the first Indian operator to launch its 4G LTE based services for its users starting with the Kolkata telecom circle.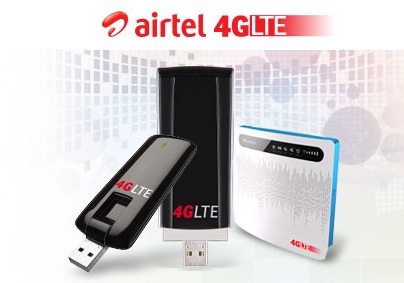 At that time Airtel's deputy CEO, Mr Sanjay Kapoor had in a conversation with us said that its next destination would be the city of Bengaluru, and the service will be launched within 30 days from then. Now keeping on the word, on May 7, 2012 Airtel is planning to launch the 4G LTE services in Bengaluru.
A couple of days back we also got to know that Airtel has entrusted Huawei to supply and manage Airtel's 4G LTE network in Karnataka. The plans of Airtel 4G LTE are quite reasonable as the top plan of 18 GB data usage for 1999 is almost equal to the prices of 3G in India. We expect Airtel to offer the same plans in Bengaluru as it offers in Kolkata.

The devices which Airtel is offering Kolkata are priced as, Indoor CPE with Wi-Fi – Rs. 7750 and 4G Multi Mode Dongle – Rs. 7999 which is expected to be the same when the service launching in Bengaluru on May 7th.

Next up, Airtel plans to launch its 4G LTE network in Pune and then in Chandigarh.