After the recent launch of its Airtel 5G Plus services in Bhubaneswar, Cuttack, and Rourkela in Odisha, Airtel has expanded its services to 5 more cities in UP – Agra, Meerut, Gorakhpur, Kanpur, and Prayagraj. Airtel has already launched its 5G services in Lucknow, and Varanasi in Uttar Pradesh last year.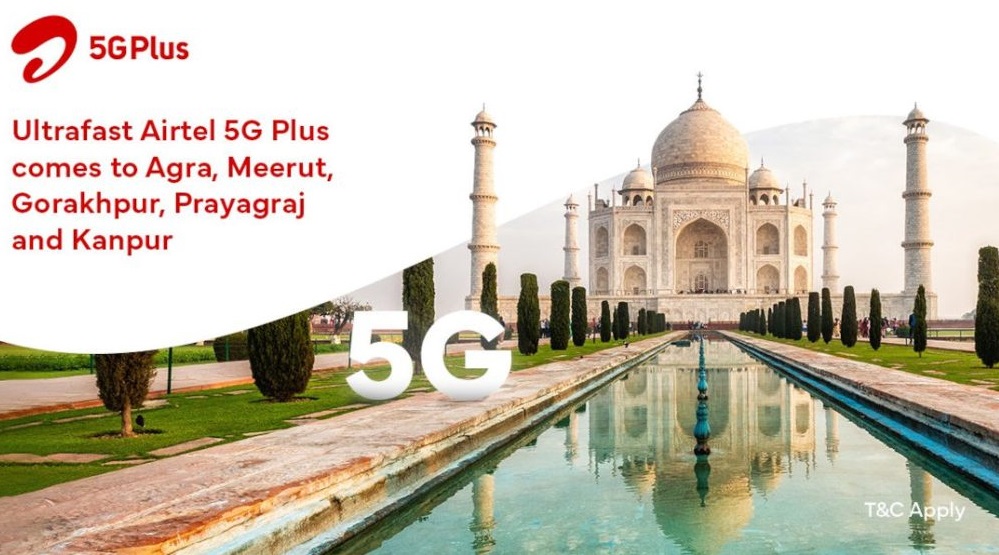 Airtel 5G Plus service is currently operational in the following areas in these cities.
Areas covered in Agra
Airtel 5G Plus is currently operational at Kamala Nagar, Arjun Nagar, Avas Vikash Colony, Bodla, Dayal Bagh, Defence Colony, Rajpur road, Gwalior Road, Idgah Colony, Loha Mandi, Moti Bagh, Pushpanjali Vihar, Sanjay Place, Shahaganj, and Taj Ganj.
Areas covered in Meerut
Airtel 5G Plus is currently operational at Bagpat Road, Gandhi Ashram, Ganga Nagar, Indrapuram, Jagrati Vihar, Madhavpuram, Modipuram, Pallavpuram, Ghantagarh, Shastri Nagar, Tejagarhi Chowk, and Begumbagh.
Areas covered in Gorakhpur
Airtel 5G Plus is currently operational at Ajay Nagar, Rasoolpur, Nanda Nagar, Ghanta Ghar, Hazaripur, Azad Nagar, Maitripuram, Shahpur, Padri Bazar, and Haraiya.
Areas covered in Kanpur
Airtel 5G Plus is currently operational at Rawatpur, Jajmau, Barra, Avas Vikas III, Kalyanpur, Krishna Nagar, Nehru Nagar, Naubasta, Tilak Nagar, and Panki.
Areas covered in Prayagraj
Airtel 5G Plus is currently operational at Colonelganj, Kamlanagar, Naini, Johnstonganj, Beniganj, Prayagraj railway station, Bamrauli, Jhalwa, Salori, Jhusi, and Phaphamu.
Commenting on the launch, Sovan Mukherjee, CEO of Uttar Pradesh and Uttarakhand, said, "I am thrilled to announce the launch of Airtel 5G Plus in Agra, Meerut, Gorakhpur, Kanpur, Prayagraj. Airtel customers in these five cities can now experience ultrafast network and enjoy speeds upto 20-30 times faster than the current 4G speeds. We are in the process of lighting up the entire city which will allow customers to enjoy superfast access to High-definition video streaming, gaming, multiple chatting, instant uploading of photos and more."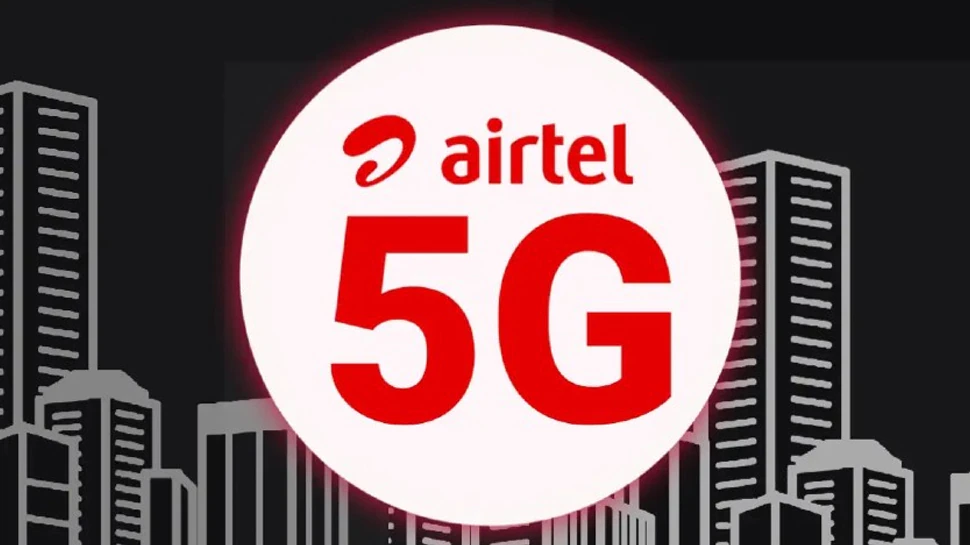 Airtel said it will augment its network making its services available across the city in due course of time. Airtel has rolled out its 5G services in multiple cities including Delhi, Mumbai, Bengaluru, Chennai, Hyderabad, Nagpur, Siliguri, Varanasi, Panipat, Gurugram, Guwahati, Patna, and Lucknow, and various Airport locations, Universities, Temples, and a few others in the Q4 2022.
Airtel has already confirmed that it will cover its 5G services in all of urban India in 2023 and then across the country by March 2024. Since the existing Airtel 4G SIM is 5G enabled, no SIM change is required to enjoy 5G services.