When it comes to attractive plans, prepaid customers are the ones who are offered that a lot by telecom operators. The same isn't true always for the postpaid customers though. However, due to the increasing competition, telecom operators often announce some attractive offers for their postpaid customers as well, sometimes also giving out freebies. Well, Airtel too is doing the same.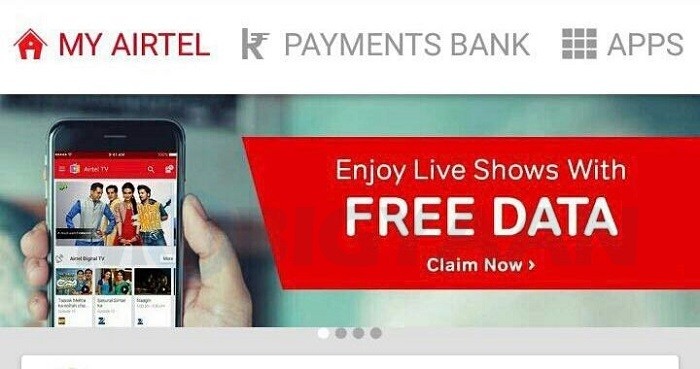 Airtel is offering 10 GB free data per month for six months to its postpaid customers which translates to a total of 60 GB free data. You don't have to pay for this as the data is being offered for free. However, to be able to get free data, Airtel postpaid customers have to download the Airtel TV app.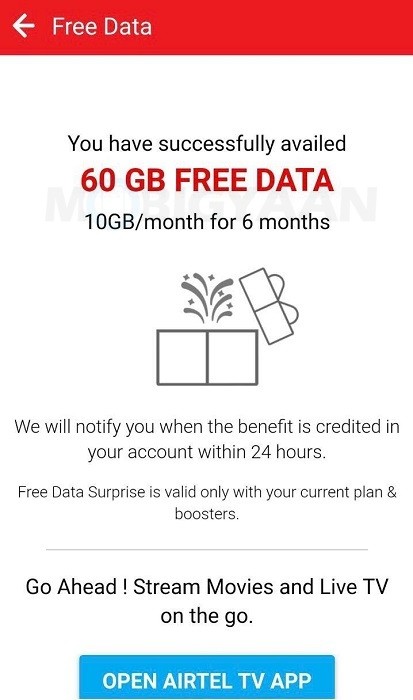 After you have downloaded the Airtel TV app, you will see a banner inside it which says "Enjoy Live Shows With Free Data". To get that free data, you simply have to tap on it and follow the instructions. After successfully performing all the steps, you will get a message confirming that you have been given 60 GB data for free (10 GB/month for 6 months).
This data is offered to the Airtel postpaid customers as a part of Free Data Surprise. This is similar to the Airtel Monsoon Surprise offer announced back in June under which the company was giving away a total of 30 GB data for 3 months (10 GB/month) to its postpaid customers. However, as that offer is about to expire, Airtel has come up with this Free Data Surprise offer which offers double data.
Having said that, if you don't consume the entire 10 GB of data in a month, it will be carried over to next month. For instance, if you only use 4 GB data in a month, then in next month, you will have 16 GB of data available. Cool, isn't it?
Are you an Airtel postpaid customer? Let us know in the comments below if you have you claimed this 60 GB of free data already.