Indian telecom operator Bharti Airtel – often referred to as Airtel – launched its banking service called Airtel Payments Bank back in January last year. It allows both Airtel as well as non-Airtel customers with an Aadhaar Card to open savings accounts as well as deposit and withdraw cash across any of their banking points in India. Well today, the telco has announced that Airtel Payments Bank will now allow its users to withdraw cash from ATMs without using a debit or credit card.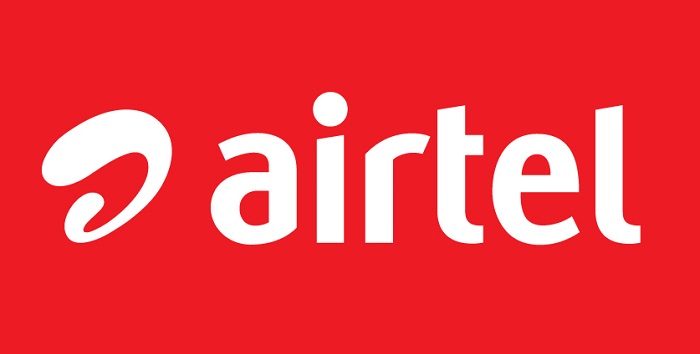 Airtel has announced its partnership with Empays — a global provider of cloud-based payment solutions — to enable card-less cash withdrawal to the savings account holders of Airtel Payments Bank. With this partnership, savings account holders of Airtel Payments Bank will be able to withdraw cash at over 1,00,000 ATMs across the country without using their ATM/Credit/Debit card.
This is made possible due to IMT (Instant Money Transfer), a card-less technology of Empays that allows users to withdraw cash from ATMs using just their mobile phone number. This technology can be used by Airtel Payments Bank users either to withdraw money for themselves, or to send the money to some other recipient for ATM cash withdrawal.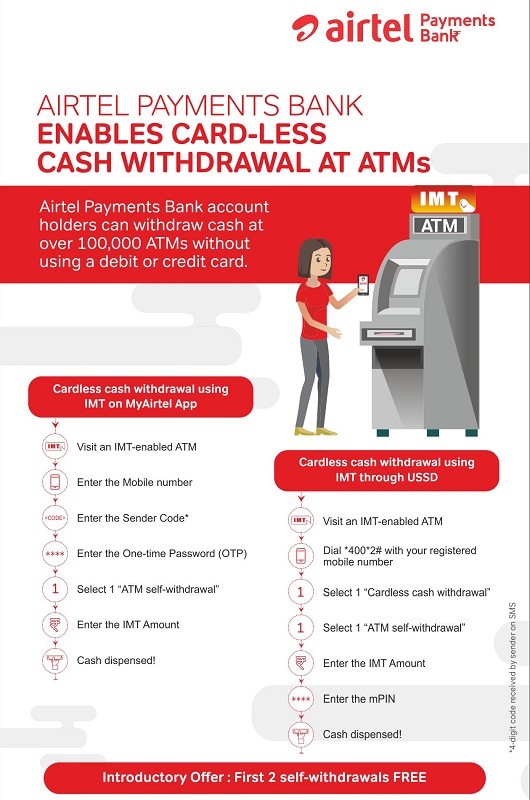 Airtel Payments Bank account holders can withdraw money from ATMs without a card by using IMT either through USSD (*400*2#), or through the MyAirtel app. You can check out the image above for detailed instructions. As an introductory offer, Airtel Payments Bank has made first two self-withdrawals free by waiving of ₹25 transaction fee.
Commenting on this partnership with Empays, Mr. Anubrata Biswas, Managing Director and Chief Executive Officer, Airtel Payments Bank, said, "We believe in digital India. We are making this a reality by providing innovative digital solutions that enhance banking. Our tie-up with Empays is an important step that enables our customers to realize digital, phone based cash withdrawals at over 100,000 ATMs, through either USSD or the MyAirtel App. We will accelerate such steps to make digital banking with Airtel Payments Bank simple and easy."
Commenting on their partnership with Airtel Payments Bank, Mr Ravi Rajagopalan, Founder and CEO, Empays Payment Systems, said, "We are delighted that Airtel Payment Bank has enabled the IMT capability for its customers. IMT is the largest cardless cash ATM network in the world. We believe IMT will provide an additional convenience to Airtel Payment Bank's consumers. Airtel Payments Bank is one of the most innovative financial institutions in the country and we are happy to partner with them."
Like we already said, account holders of Airtel Payments Bank will be able to withdraw cash without a card at over 1,00,000 ATMs across the country. However, this service is currently only available at 20,000 IMT-enabled ATMs. But, by the end of the year, it will be available at over 1,00,000 IMT-enabled ATMs that belong to some of the largest banks of the country like State Bank of India, Axis Bank and Punjab National Bank.