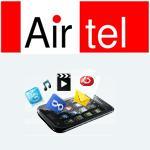 Bharti Airtel today announced that it will launch its  3G services before the end of 2010. Tata DOCOMO and Vodafone already announced there 3G launch dates, Tata DOCOMO will launch 3G around Diwali and Vodafone will launch it in first quarter of 2011.
Airtel has 3G spectrum in 13 telecom circles across India.  These 13 telecom circles also constitute 68% of Airtel's revenue market share. This includes key metros such as Delhi, Mumbai, Bengaluru, Chennai and Hyderabad, which account for 21% of all data traffic in the country and are expected to have the strongest uptake of 3G services.
Airtel is also in advanced discussions with other quality operators to offer 3G services to its customers across the country. This will not only ensure seamless roaming, but also offer 3G broadband to its entire customer base in India. 
Mr. Sanjay Kapoor, CEO – India and South Asia, Bharti Airtel said, "3G services will mark the beginning of the next phase of India's telecom growth story and elevate India's telecom sector at par with most advanced telecom markets in the world. 3G services have the potential to transform the lives of millions of Indians by taking a variety of life enhancing services on high speed broadband to the remotest corners and bridge the digital divide. In addition, 3G services will have a strong multiplier effect on economic growth and bring in enhanced efficiencies. It will be Airtel's endeavor to lead India's journey on the information superhighway with world-class 3G services."