Amazon is planning to bring its popular AI-powered speaker Echo to the Indian market. The Amazon Echo has been received very well in Europe and its launch helped start a new market of intelligent speakers which has Google Home as the main competitor.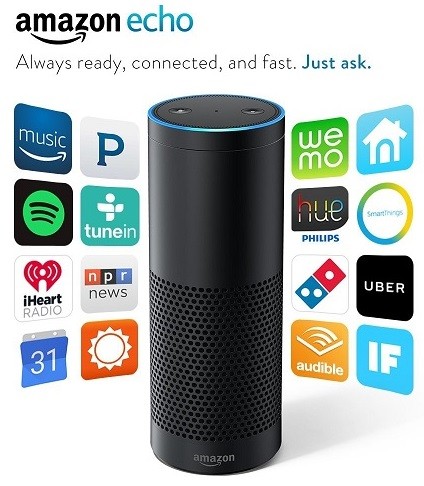 The Alexa powered speakers will be launched with English support out of the box, reported by two people who know the e-tailers plans. Although Amazon is also working to provide regional Indian language support to the AI speakers at a Chennai facility. Hindi, Marathi, and Tamil should be available as alternate languages soon.
The speakers are already under testing by a group of few selected business professionals and analysts in India. According to one such individual, the speaker doesn't have full capabilities right now. For example, you can't buy groceries or order a taxi through the speakers.
Although you can still use your voice to send text messages, emails, or use the bouquet of Amazon services like Amazon Prime Video or the Amazon store to buy things said the person who is testing the device since 1 month.
But of course, Amazon needs to be aware of the preferences of Indian consumers when it comes to language. And Amit Agarwal, head of Amazon India acknowledges that.
"How will you help people who are not very well-versed with English? How will they shop? Indians are very well versed in buying but when they want service, they want to talk in the language they know." he said.
Amazon plans to market the speakers to its 1% Prime subscribers in India. The company wants to price the device aggressively along with some promotional offers. The base model Echo Dot costs $50 while the top-end model costs $179.