AMD has announced its first Ryzen 7000 CPUs which come with 3D V-cache. There are three processors unveiled by the company — Ryzen 7 7800X3D, Ryzen 9 7900X3D, and Ryzen 9 7950X3D.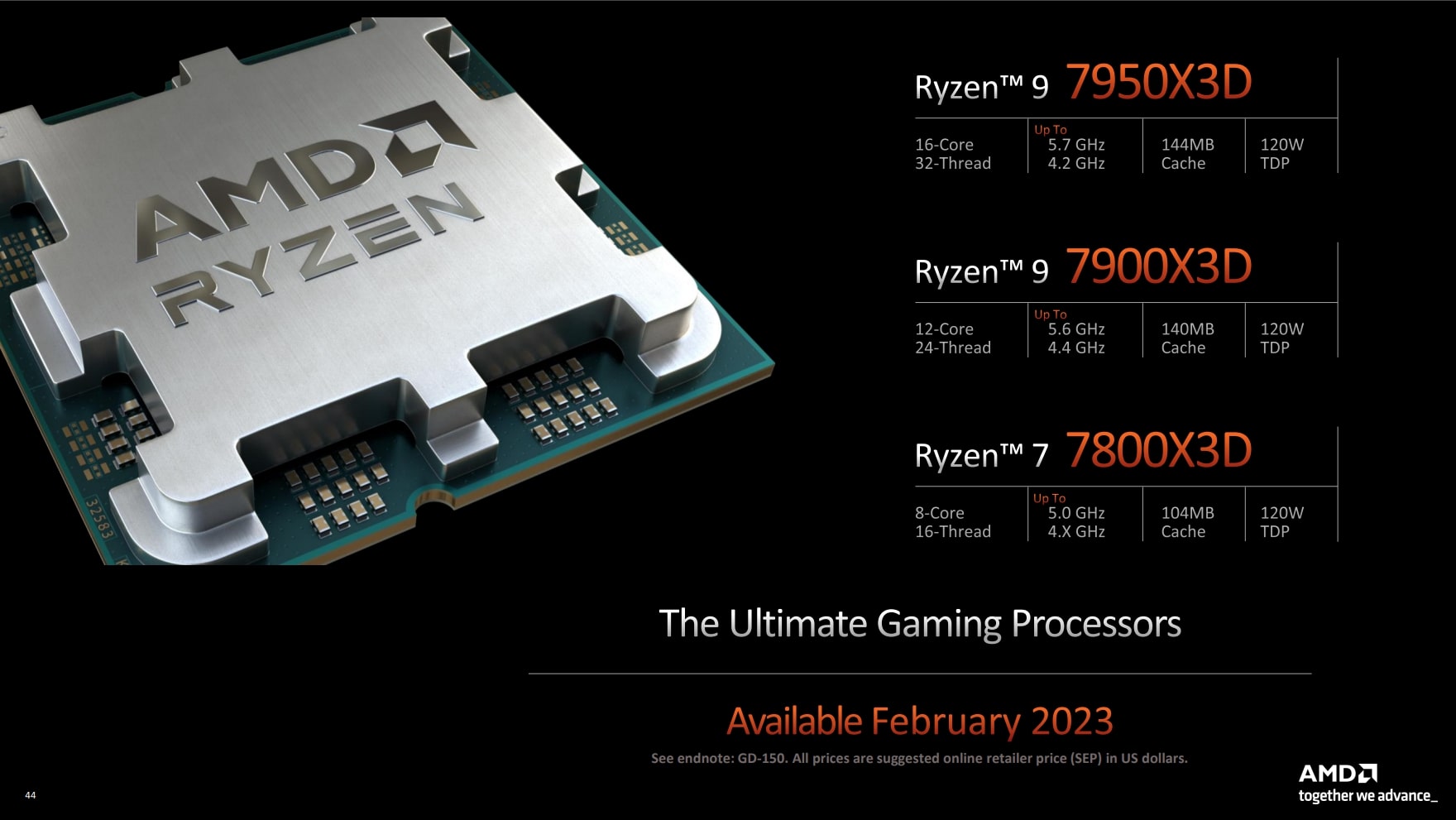 The Ryzen 7 7800X3D comes with 104MB of L2 and L3 cache while the 12-core Ryzen 9 7900X3D comes with 140MB of cache. The top-end model in the lineup, Ryzen 7 7950X3D has a massive 144MB of cache and can reach the full 5.7GHz speed.
It's noteworthy that the base speed of the CPUs are a bit slower but can reach their full speed, if it meets certain conditions. This is a major progress from the company compared to the previous generation models, which weren't able to reach the speed of the 2D counterparts.
Coming to the specs, the Ryzen 9 7950X3D comes with 16 cores, 32 threads, and a 120-watt TDP. AMD is promising that this will be the "ultimate processor for gamers and creators," and promises 15–25 percent better performance in games that are CPU bound at 1080p. The company is also promising up to 52 percent performance improvements in file compression over the i9-13900K, 17 percent on Adobe Premiere Pro, and 4 percent on file encryption.
AMD has announced that the Ryzen 9 7950X3D, 7900X3D, and 7800X3D will be available from next month, i.e. from February 2023, but there is no pricing available yet.