The two most powerful mobile operating systems are about to get a major update, you are likely going to experience the new versions of both the software soon. Google just announced its Android version 8.0 codenamed Oreo and it's soon coming to the Pixel and Nexus devices. The iOS is currently in beta releasing during the fall of the new iPhone this September. These two mobile operating systems will power almost every smartphone in the world, so which one is winning?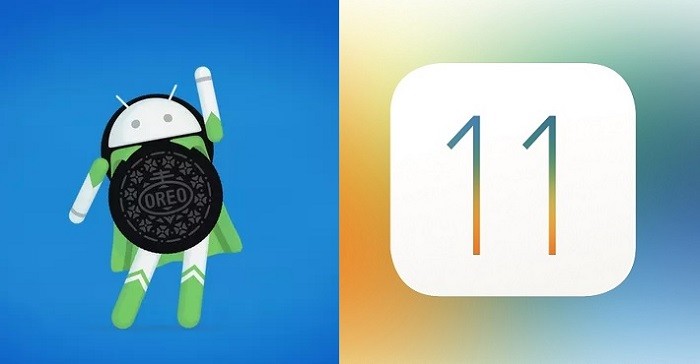 Android 8.0 Oreo vs Apple iOS 11 – Which one's winning?
Let's look at the highlights of the new features added on Android 8.0 Oreo and iOS 11.
iOS 11 features:
Improved Siri
New Camera features
Brand new App Store
Messages and Apple Pay
AR compatibility
Shrinked Control Center
Combined Lockscreen & Notification Center
Indoor Maps
Do not disturb while Driving Mode
Apple Music takes on multiple speakers
Adds more power to iPad

A File Manager app
Android 8.0 Oreo features:
Picture-in-picture

Smart copy-paste features
Autofill with Google
System optimizations – Faster boot times and performance
Notification dots
Google Play protect
Battery optimizations – Background limits
New emoji
Support for wider color gamuts
What's cool in the iOS 11 that takes on Android Oreo
Payments via Apple Pay in iMessage
The ability to send and receive payments to your friends from the messages with Apple Pay is a nice addition to the iOS 11. Peer-to-peer payments are right in the iMessage. You can make purchases and transfer money in an easy way. The authentication is done via your fingerprints. This way you can pay your buddy back for dinner without the need of any third party app.
Google has Android Pay and it is available in the Google Play Store for purchasing apps but not associated with any messaging apps to work as a peer-to-peer transfer of payments. Google yet to discover how things work with Android Pay.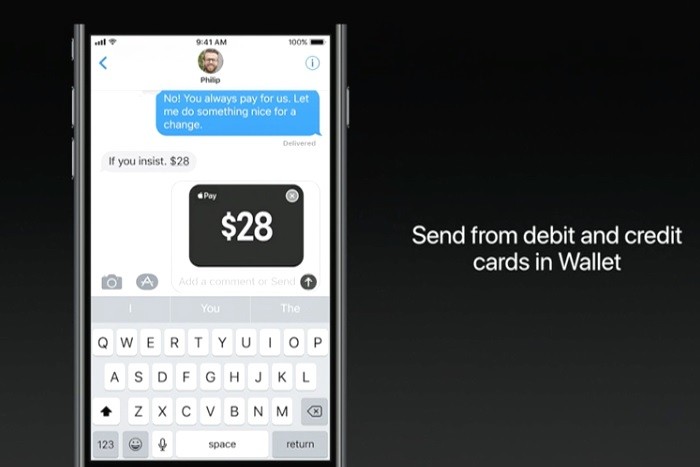 iOS 11 gets new Camera features
The Photos app is updated with features like Live Photos Effects, Live Photos Editing and Depth Effect. The most important update in the camera lets to save more photos and videos. Live photos can be trimmed and edited as well as grab a frame from the Live Photo. Low light portraits will make use of the OIS and HDR. New long exposure effect helps take nature shots such as moving water and more. Videos take less storage space, thanks to the new compression technology. Movies in Memories can be played in Portrait mode.
What's cool in the Android Oreo that takes on iOS 11
Picture-in-picture, multitasking to a new level
Starting with the Android O, the Picture-in-picture mode is a level of multitasking that minimizes the currently running app in a preview mode and lets you do other work on a different app. PiP allows you to keep watching a video simultaneously while using any other app. For an instance, if you are watching a video on YouTube, suddenly you want to open another app in case, the video will get minimized in a corner continuing the playback.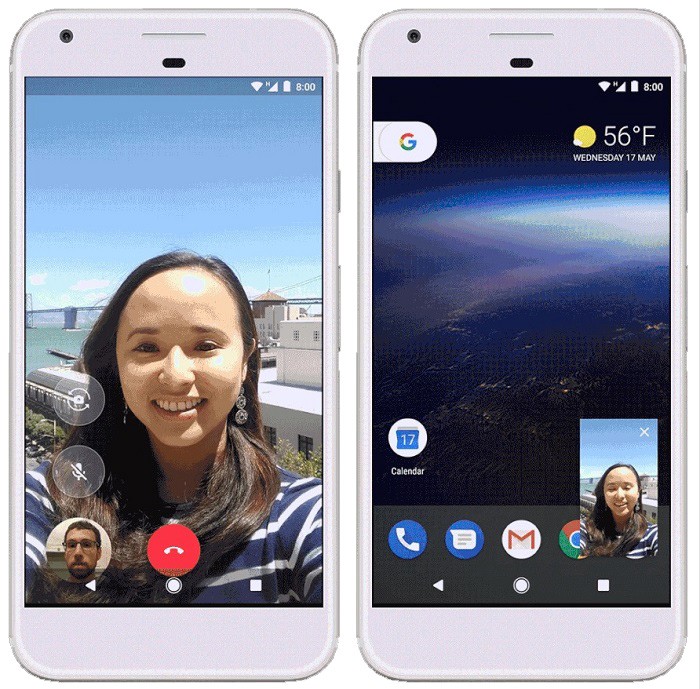 Smart copy-paste
With the release of Android Oreo, a feature known to be Smart Text Selection is a smart copy-paste feature that makes it easier for you to select and copy the text. Say an address, a phone number or link to a map, anything can be smartly copied without the selection bars. This feature looks more comprehensive than in the iOS 11, it's powered by Google's AI for smarter identification. Based on what you actually tap, the system will suggest you open the dialer for a number, Gmail for an email address and Maps if it's a street address.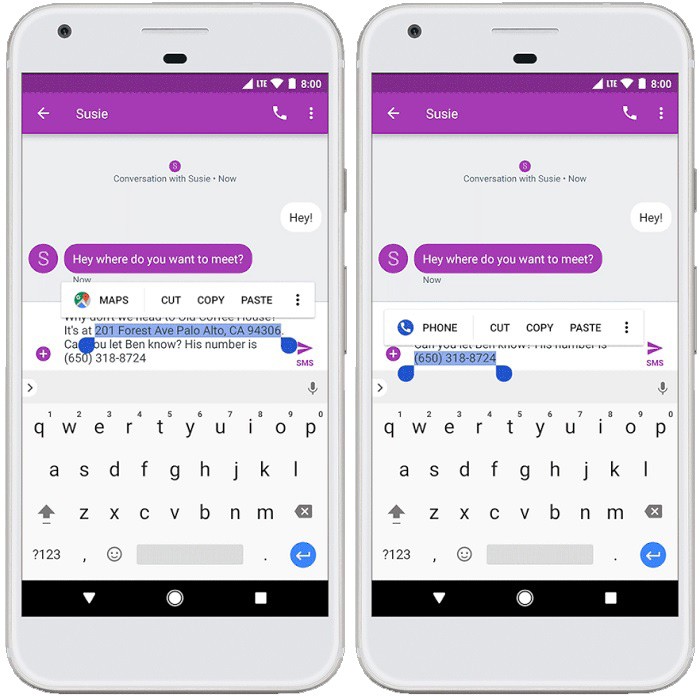 Autofill with Google
App auto-filling is extremely useful if you don't want to remember passwords and other information. Typing username and password over and over again is annoying at times. Why not let Google take care of it? You'll see a prompt to add fill fields such as username, password, address, credit card number, and more. All you need to do is simply tap fill and log in.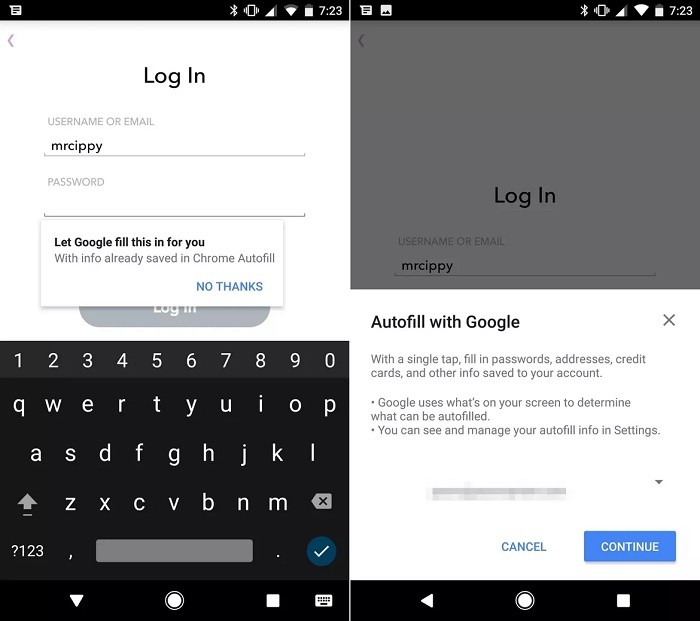 New to iOS 11, old to Android Oreo
File Management App
iOS 11 is late to the party, the file management options were there since the first Android and how the ability to install third party file browsers is a thing known to Androids. Apple finally brings its own file management app called Files with the release of iOS 11 beta. The Files app carries all the stuff at one place including your local files as well as cloud storage (iCloud, Dropbox, Google Drive, Box, etc.).
AR Compatibility
AR is coming to the iPhones and iPads. While this is not new to the Androids, Google has its Project Tango for AR, although it's slow in terms of development, yet we can see the signs with the Tango-enabled devices. The ASUS ZenFone AR and Lenovo Phab2 Plus are the two Tango-enabled smartphones. Some high-end Sony Xperias also come with AR-effect cameras.
For those who don't remember, AR (Augmented Reality) is a technology that brings virtual objects and 3D models into the real world and you will be able to interact with it.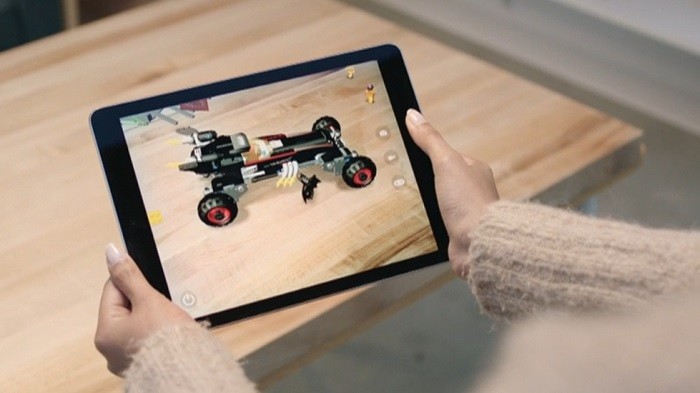 Combined Lockscreen & Notification Center
With iOS 11, the lockscreen and notification center has combined meaning the lockscreen will be able to show all your notifications. This should give you a more convenient glance at alerts. Androids already come with combined notifications, no need to pull down the notification bar on the lock screen to view the notifications.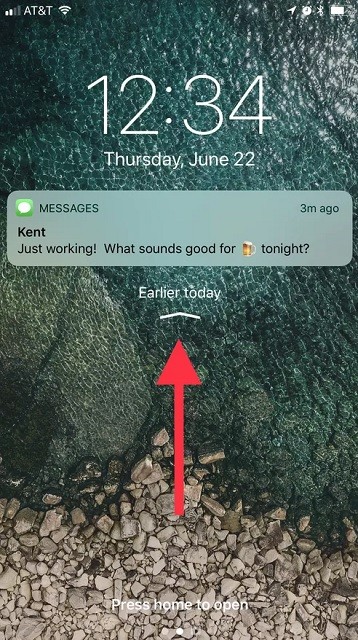 Apple Music support multiple speakers
Apple Music makes a house party better with this feature that lets you play music through different speakers. Unlike iOS, Android phones could already play music from the phone to multiple speakers. iOS is again new here.
New to Android Oreo, old to iOS 11
Notification Dots
In Android Oreo, when a new notification arrives, there will be a dot in the top-right corner to indicate that the app has an update. The third party manufacturers with customized Android made their way to the notification dots scheme before, but now Android Orep has now made it a native feature for all. This has been a staple in iOS since the first iPhone, now Android has it too.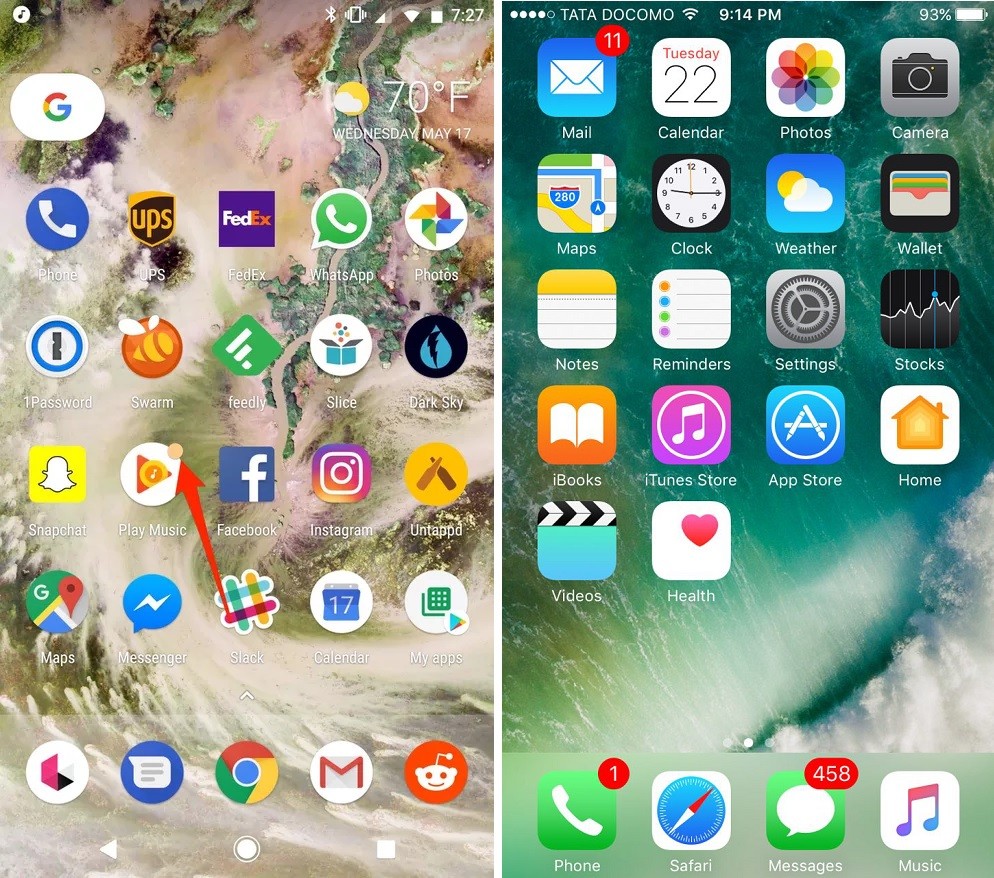 Winner?
Android Oreo does have an edge over iOS 11, the Picture-in-picture view, Smart copy-paste, Autofill, are those little things that can be more useful as a daily driver. Neither of the mobile operating systems has a wow factor, Apple did introduce a few features in the iOS 11, the Apple Pay in iMessage, new camera features, but until the final version of the iOS 11 is released, we will wait for it. For now, Android 8.0 Oreo is the real deal.