Just about a day to go for the official unveiling of the most-rumoured Android device of all times, the Samsung Galaxy S III, we have another leaked image of the device.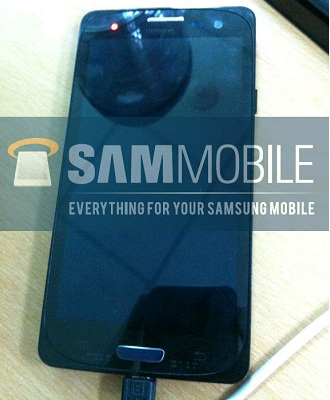 Yeah this image goes on to match the various previous leaks of the device so this may be it. The device which you are seeing above is the one which Samsung may have sent disguised inside the dummy box's to hide the original design of the device. 

The device in question carries the same physical look and design, which was leaked a few weeks back by Gizmodo Brazil. And this particular device also goes on to belong to Brazil as the baseband indicates it. The baseband says I9300UBLD8, which according to the source goes on to signify as below.

8 = FW Version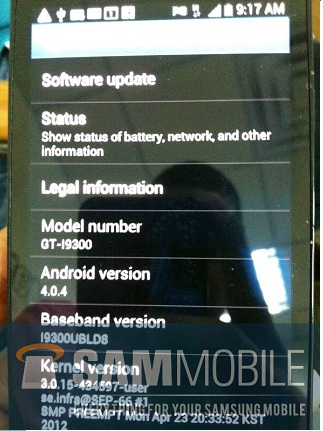 The device is again seen in the (now usual) protective casing to hide the curvy design that the S3 is probably going to arrive with which has also been leaked before in a user manual and a picture. Also this image again confirms that physical home screen button with the two capacitive buttons on either side.

So amongst all these final leaks we can actually assume that the final device could go on to arrive with at least a few of the design features. Just a day to go and we'll know it all from Sammy straight from London.