Just yesterday we saw how Samsung took a shot with its 'It doesn't take a genius' ad on Apple's newly announced iPhone 5 by comparing the specification of it with the Korean giant's hot selling Galaxy S III

smartphone

.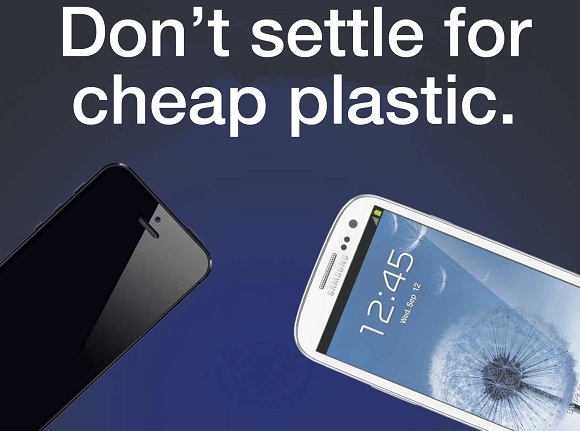 We do know that Apple will not reply officially to such an ad from Samsung but it seems that the fans of the fruit brand are not taking it lightly and a fan-made render comparing the features of the new iPhone 5 with the S III has appeared online.
The fan-made render goes on to replace Samsung's

tagline

of 'It doesn't take a genius' with 'Don't settle for cheap plastic' targeting the Galaxy S III's plastic back and comparing it with iPhone 5's anodized aluminium back.
 
Also the new fight-back renders goes on to point out features which Samsung didn't include

into

the advertisement and in revenge, neglects and misses all the features that Samsung added of its Galaxy S III after the Universal MicroUSB Plug.
 
Catch the fan-made render below.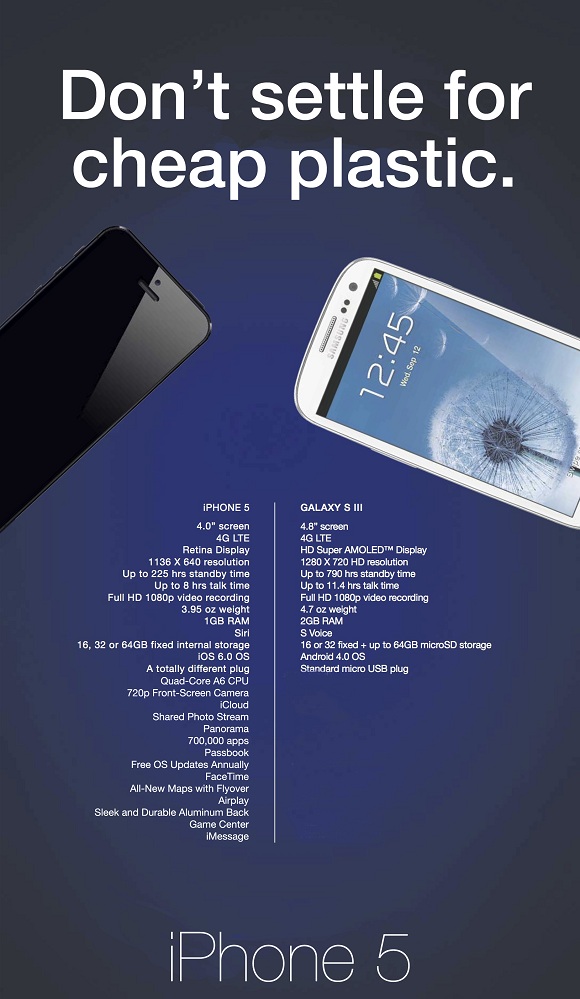 What do you think? Will Samsung fight back? And whom are you supporting?