Samsung compares the Galaxy S III to the iPhone 5 in latest ad, says 'It doesn't take a genius.'
Okay, so there might rarely be a person who is not aware about the war between Cupertino based Apple and Korean giant Samsung when it comes to the smartphone market.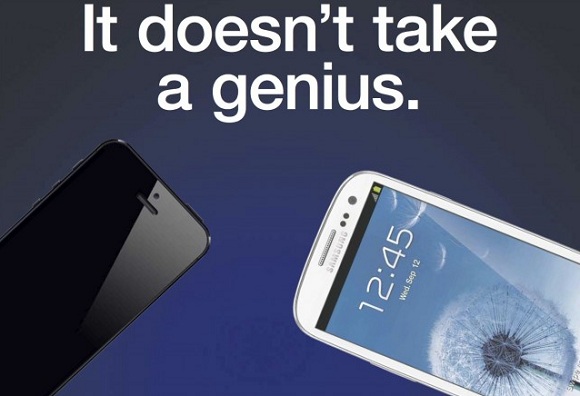 There have been many instances where Samsung has mocked up Apple fans in its advertisements and now with the launch of the next generation of iPhone, called the iPhone 5 Samsung is not holding back again.

Samsung has released an ad titled 'It doesn't take a genius.' and has compared the Samsung Galaxy S III head-on with Apple's iPhone 5. Almost all the features of the iPhone 5 have a competition from Samsung but then, as the ad suggests the Galaxy S III arrives with more features.

Well before you come onto a conclusion catch the full ad released by Samsung below.
So what do you think? Which is the better one, Samsung Galaxy S III or the Apple iPhone 5? Do let us know us know in the comments section below.