Apple, at its WWDC annual developer conference earlier this month, announced iOS 12. With iOS 12, Apple is not only improving the performance of iPads and iPhones, but is also introducing some interesting features. Until now, iOS 12 was only available to those who were a part of the Apple Developer Program, but now, it's also available to those who are not a part of the Developer Program.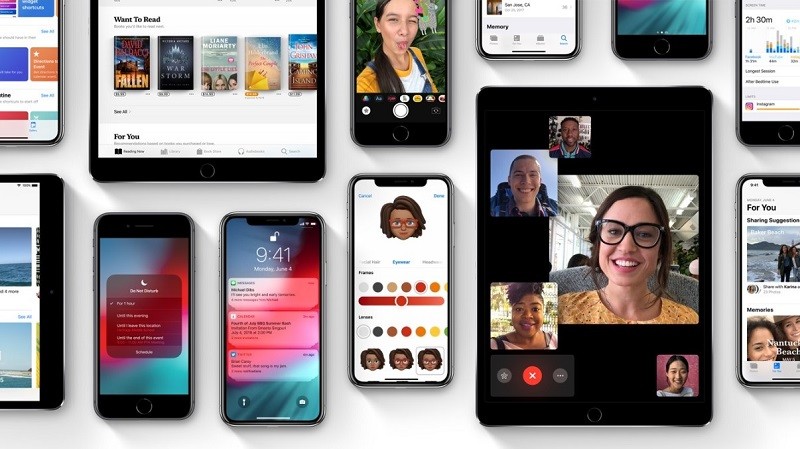 Apple has released the first public beta of iOS 12 which is available to download for all eligible devices. Apple will be rolling out the stable version of iOS 12 later this year sometime around its hardware event where it will unveil its next-gen iPhones. However, if you couldn't wait that long, then you can head over here and sign up for the beta program. But, do keep in mind that this a beta version, hence, it does come with bugs which make the device it's installed on unsuitable for daily use. Therefore, it's a good idea of try the public beta of iOS 12 on a spare device.
That said, if you still want to proceed, make sure you have backed up all your data.
iOS 12 does bring in some nice features like Screen Time, Grouped Notifications, Memoji, enhanced privacy and security, and more. Amongst all the features, Screen Time and Grouped Notifications remain our favorite.
With Screen Time, users can finally see how much time they spend using different apps on their iPads and iPhones. The usage is presented to the users in the form of detailed daily and weekly reports. Grouped Notifications, on the other hand, are similar to the bundled notifications on Android. Yes, it means iOS now finally groups together different notifications from the same app into one, making them more manageable and giving you a clutter-free experience. You can click here to check out the top features of iOS 12.
List of devices compatible with iOS 12:
iPod:
iPad:
iPad mini 2
iPad mini 3
iPad mini 4
iPad Air
iPad Air 2
iPad 5th-gen
iPad 6th-gen
9.7-inch iPad Pro
10.5-inch iPad Pro
12.9-inch iPad Pro 1st-gen
12.9-inch iPad Pro 2nd-gen
iPhone:
iPhone 5s
iPhone SE
iPhone 6
iPhone 6 Plus
iPhone 6s
iPhone 6s Plus
iPhone 7
iPhone 7 Plus
iPhone 8
iPhone 8 Plus
iPhone X
So, do you own any of the aforementioned Apple device? Are you going to check out the public beta of iOS 12?