It is a ritual at Apple that once a new iPhone is launched, the Cupertino based company slashes the price of its previously launched smartphones and this time too it has happened.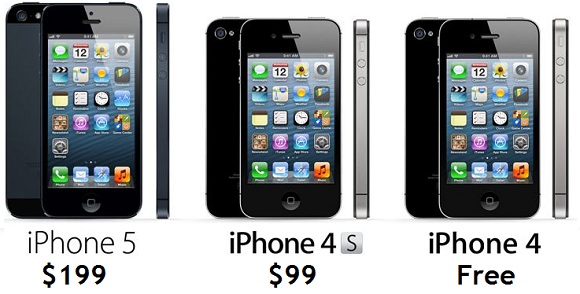 With the launch of the iPhone 5, Apple had slashed the prices of its iPhone 4 and iPhone 4S and discontinued iPhone 3GS.
In the US, the iPhone 4 will now be available for free with a two year contract and the iPhone 4S has been priced at $99 with a two year contract. Sadly the iPhone 3GS has been taken off the shelves and is no longer available for interested buyers (if there were any).
 
And this has also been confirmed by Apple. The iPhone 3GS is now in the books of history. It was the first smartphone from Apple to be available free on a new two year contract last year when the iPhone 4S was launched.
 
Also the smartphone sold like hot cakes in India when Aircel went on to offer the smartphone for just Rs. 10,000 a few months back.
 
But if you own an iPhone 3GS you don't have to get disheartened as the now-historic smartphone will indeed get the latest version of the iOS called the iOS 6.

Also Read: