It was less than a month ago when we informed you about the entry of

WeChat

in India, which is a free mobile voice and text messaging application from Tencent.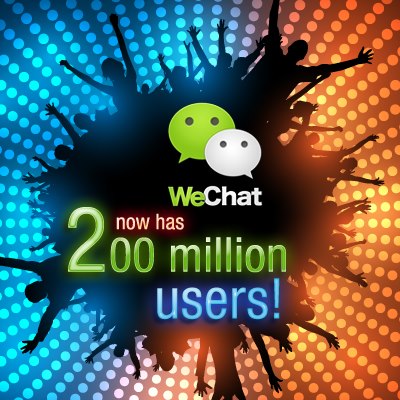 The company had crossed the 100 million mark back in

Marche

2012 and today it has announced that within a span of just 6 months it has doubled its user base and has achieved the 200 million

users'

milestone.

WeChat offers its unique free voice message called "hold to talk" and free video call features. It is also engaging excellent group chat experience with

free voice message

, animated and custom emoticon and

Emojis

art, customizable backgrounds, and a Rock-Paper-Scissors mini-game.
 
The app also encourages creative expression by allowing users to apply artistic filters to their photos, create a personal photo journal, and share photos with friends.

WeChat

allows users to seamlessly connect with their social circles from phone contacts and Facebook.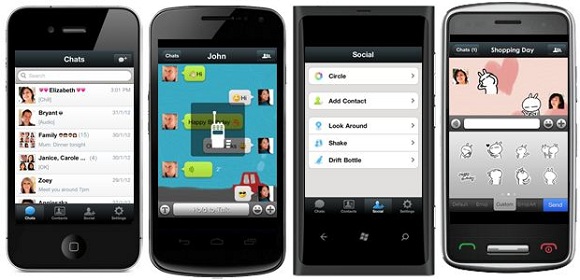 People can also use location-based social (LBS) features to discover other members of the

WeChat

community. These features include 'Shake', 'Look Around' and 'Drift Bottle'.
 
WeChat

has been generating over 700 million location-based activities along with other Tencent mobile products on an average each day.
 
The Android version of

WeChat

was updated just a few days back to version 4.2 along with the launch of the Web App.

T

he app is available for

iOS

, Windows and Symbian mobile platforms.
 
You can visit http://www.wechatapp.com and download the latest version for your

smartphone

and enjoy connecting with your friends and family using

WeChat

.