Soon after we saw the photograph with upcoming iPhone line-up, noted tipster has refuted the claim, suggesting that there will be only two iPhones this year.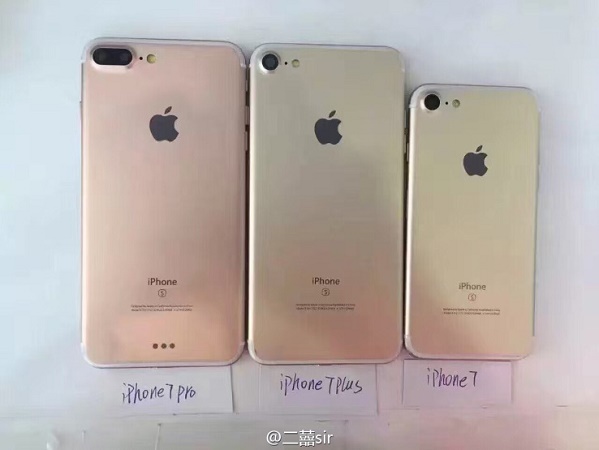 According to @evleaks, Apple will unveil only two iPhone models this year. The two models are apparently codenamed Sonora and Dos Palos. They would however be launched as the iPhone 7 and the iPhone 7 Plus.
While we had already pointed out that the 'S' lettering on the back of the handsets seen yester was highly suspicious, the update from @evleaks clears the air around the rumour. However, we are yet to ascertain whether the iPhone 7 Plus would have the much talked about dual camera setup.
However, a new rumour suggests that given that the iPhone 7 is strikingly similar to the iPhone 6s, it might be released as part of the iPhone 6 generation hinting that the photos could still be legit. However, we do know for certain that Apple is definitely ditching the 3.5 mm headphone jack for the next generation smartphone.