Apple has forever been trying to make its iPhones interesting. In fact, the company has acquired so many patents recently that it makes us wonder when the technology will actually emerge on an Apple iPhone. Recent patents include anti-scratch Sapphire Glass, magnetic SIM tray, radial menus and more. But how about interchangeable lenses mounted on a bayonet mount just like DSLR cameras?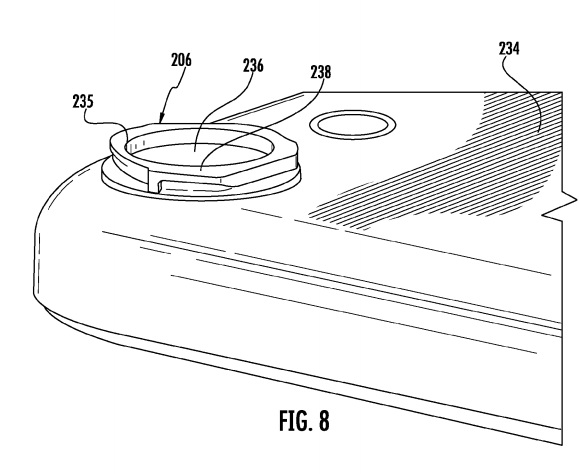 So basically put, you would easily be able to switch between lenses – say Macro for close-ups and a wide-angle one for big frames. Will this show up in iPhone 6, releasing this fall? We don't know actually. But leaked iPhone 6 photos do show a raised, protruding camera at the back of the phone.
The bayonet system is a DSLR concept, but it will surely be interesting to see how it does on smartphones. This has been done with the iPhone in the past, but only with iPhone cases. To have such a functionality built in is something different totally.