No matter how many photos you share on Instagram, you still have to post it on other social media like Facebook and Twitter independently. Instagram has a feature you can use to share Instagram posts automatically to Facebook as well as Twitter whenever you post an image on your Instagram account. It's easier to share a photo from Instagram to Facebook and Twitter. Want to know how? Just follow these steps.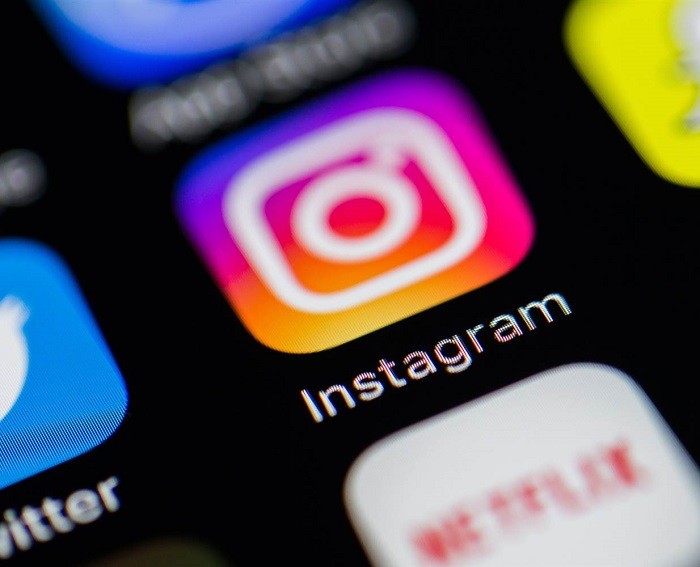 How to automatically share Instagram post to Facebook and Twitter
If you share the same photo on Facebook and Twitter, Instagram has a nifty feature that will let you share the posts, all you need to do is integrate your Facebook account and Twitter account on your Instagram. It is easier than you think. Let's look how you can automatically share Instagram post to your Facebook and Twitter account.
Launch the Instagram app from the Home screen.
Select an image to post on your Instagram account.
Once you have done with filters and captions for the image, tap Next.
On the Share page, just tap the Facebook button and link your account with the Instagram. Same for the Twitter. The social buttons will turn blue which shows that they are enabled and ready to share the post.
Note: You will be asked to log in and allow the permissions to post on behalf of Instagram. This is for one time only. You can also share Instagram posts on other platforms like Tumblr if you use one.
Whenever you share an image on Instagram, don't forget to tap the Facebook/Twitter button before sharing. I just posted an image on Instagram and it automatically gets posted on my Facebook and Twitter account.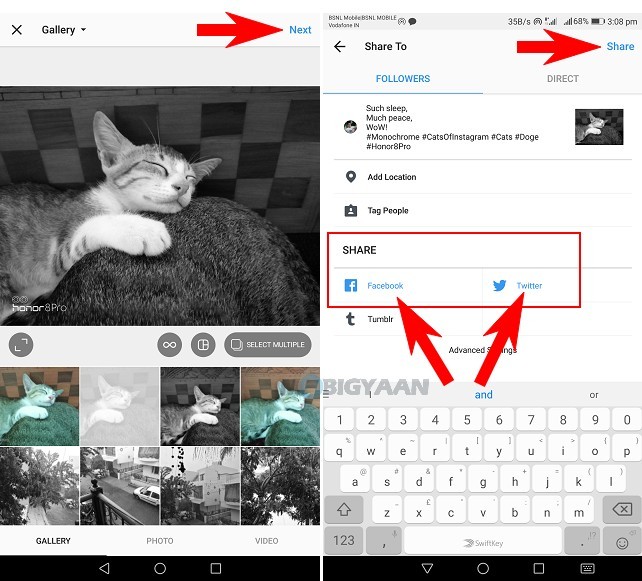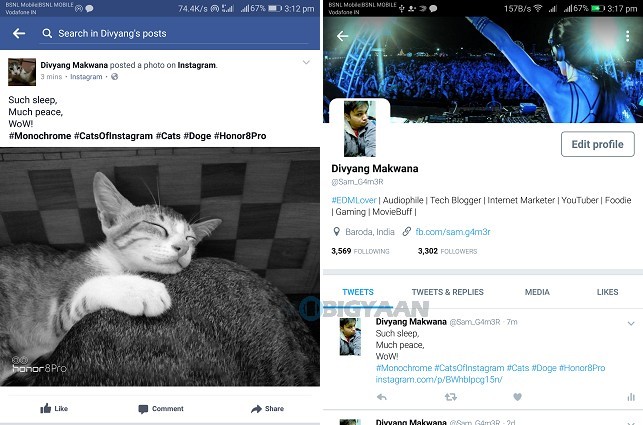 Share existing Instagram post to Facebook and Twitter
To share existing Instagram posts, go to your Instagram profile and select an image you want to share.
Tap the three dots on the top right corner
Tap Share.
Tap the social buttons to share.
Now you know how it works.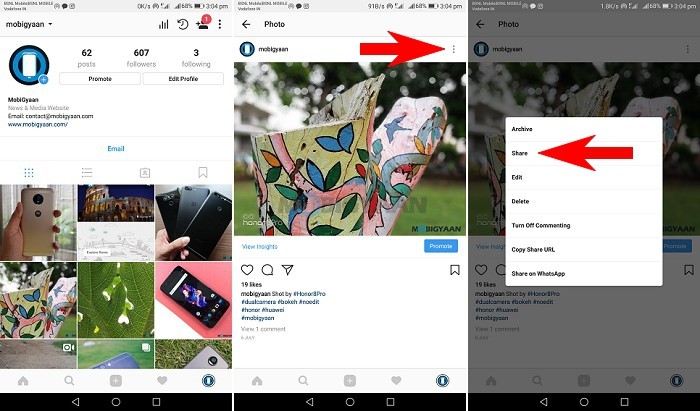 That's all you've to do. Wasn't it easier than you thought? If you don;t want to share, just don't tap those social buttons.
Find more tutorials and stuff on our How-To Guides.
How to hide Instagram posts from your profile [Android Guide]