The BHIM app which was launched on the 30th of last month had crossed 10 million downloads within 10 days of launch. Now after 20 days of being launched, the app has clocked 1.1 crore downloads.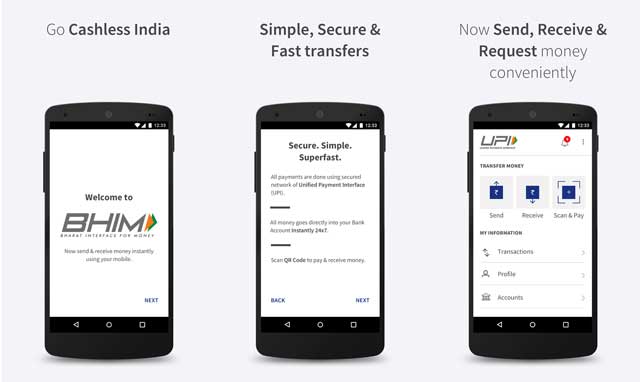 The BHIM app, which stands for Bharat Interface for Money, was launched by the Indian government in an attempt to push the country towards cashless economy and making online payments simpler.
The BHIM app makes it easier to do UPI and USSD based payments from smartphones as well as feature phones, and, it also doesn't require Internet connection. For now, the app is only available on Android, however, an iOS version is set to be released soon. "The download of BHIM app has touched at 1.1 crore. This enormous popularity of BHIM app is indicative of people's passion for digital payments through new instruments." said IT Minister Mr. Ravi Shankar Prasad.
"There were certain issues which we have already clarified with the Reserve Bank of India and other banks, and about four banks including State Bank of India (SBI) have come on board and we are finalizing the entire architecture as a flawless one, and we will launch very soon. With this system, the customers do not even need a mobile phone or a smartphone…they only need Aadhaar-enabled bank account. And we have got nearly 40 crore bank accounts linked to Aadhaar. Only the shopkeeper needs to have a smartphone, for feeding the Aadhaar number (under the new system)." Mr. Prasad further added.
Well, with Aadhar-linked payment system in place, users won't have to rely much on their smartphones to make payments. Also, it's needless to say that after demonetization, mobile wallets have seen a huge increase in their user base and the number of transactions done through them. The number of digital payments too have increased.
Well, with the country now moving towards a cashless economy which will rely on mobile wallets and digital payments, we hope the government will also look after the Internet speeds in the country.
Download Link: BHIM app for Android