A week ago, we told you that Samsung had started rolling out Bixby Voice in more than 200 countries after making it available for the people in the US and South Korea. Well, it seems India isn't currently on that list of 200 countries getting Bixby Voice as the roll out has been delayed in the country.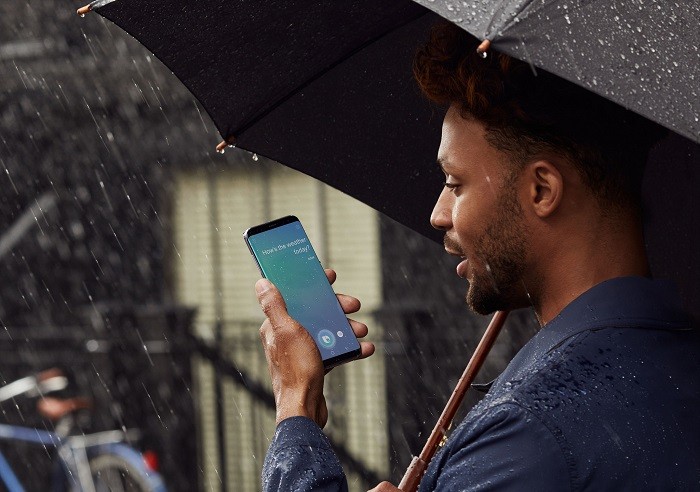 Samsung had started rolling out Bixby Voice to the users in India, however, the company has halted the roll out in the country. The reason for halting the roll out is a bug that has to be fixed before Bixby Voice is rolled out to a large number of users.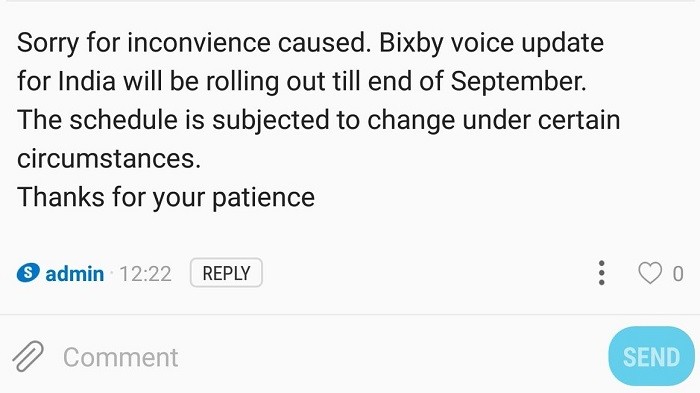 While there's no word from Samsung as to when exactly the roll out of Bixby Voice would resume in the country, a user has received a response from Samsung India representative who said that Bixby Voice will be rolled out to all the Indian users by the end of September. The representative also said that the schedule is subject to change, which means the update can be rolled out before the end of this month, or, maybe further delayed as well.
Needless to say, Bixby is currently available to those who either own a Galaxy S8 or Galaxy S8+. Of course, it will be also available on the recently announced Galaxy Note8, but, it's yet to go on sale.
By the way, Galaxy S8 and S8+ owners, how often do you use Bixby? Are you happy with its performance, or are you better off using the Google Assistant?