Samsung announced Bixby, it's AI powered digital assistant, back in March this year. Like other digital assistants available in the market right now, Bixby also comes with voice control feature which accepts voice commands to execute different tasks. However, the Bixby Voice feature was only available in the US and Korea, but, the company has today announced that it's now available in more than 200 countries.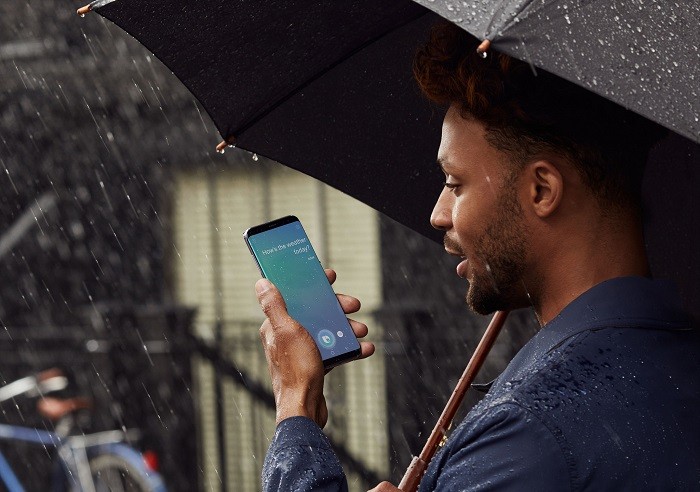 Starting today, Bixby Voice will be available in more than 200 countries. Of course, to be able to use this feature, you first gotta own either the Samsung Galaxy S8 or the Galaxy S8+ as these are the only two smartphones that Bixby is available on. If you have any of these smartphones, you can trigger Bixby Voice by either pressing the dedicated Bixby hardware button, or, by simply saying "Hi, Bixby".
"Now millions of customers worldwide have access to a new and intelligent way of interacting with their phone. The expansion of Bixby's voice capabilities is an initial step in the continued rollout of Bixby functionality. In the future, Bixby will have the learning power to offer more intelligent and personalized interactions and seamless connections across more devices." said Injong Rhee, Executive Vice President and Head of R&D, Software and Services of the Mobile Communications Business at Samsung Electronics.
Well, even if Bixby Voice is now available in more than 200 countries – including the U.K., Australia, Canada and South Africa – it can still only two understand two languages, US English and Korean, however, Samsung has said that with its deep learning technology, Bixby will improve over time to recognize different accents. Samsung has also said that it "plans to continue expanding Bixby's voice capabilities to additional countries, languages, devices, features and third-party applications" in the future.
By the way, do you own a Galaxy S8 or Galaxy S8+ ? How has your experience been so far with Bixby? Think it's better than Google Assistant?