Do you use WhatsApp? Well, yes, that was a stupid question. Who doesn't you would say. We totally agree with you on that. The reason for WhatsApp still being so popular and having 1 Billion actively monthly users is its simplicity. It may not have all the bells and whistles like its competitors but huge user base and sheer simplicity to get things done is what makes WhatsApp the most favorite among the people.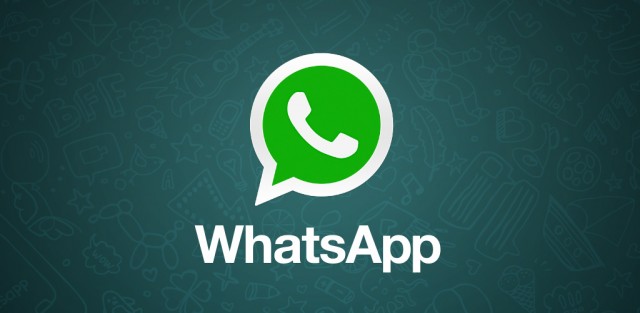 Not just youngsters, but even old aged people use WhatsApp nowadays to keep in touch with their family and friends. WhatsApp's simplicity and the ability to make voice call is what attracts many. If you are an old person or have problem reading text that is tiny, you might have wished to be able to increase the font size in WhatsApp. Well, your wish is granted. Today we show you how to increase the font size in WhatsApp so that you don't have to strain your eyes too much if you are not able to read the text in its default size.
How to increase the font size in WhatsApp
Step 1: Update WhatsApp on your Android from Google Play Store. After doing so, open WhatsApp and go to 'Settings' by pressing the Menu button. Under the Settings menu, tap on 'Chats and calls'.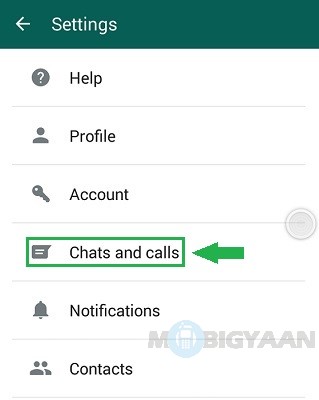 Step 2: Tap on the 'Font size' option under the 'Chats and calls' settings. Upon doing so, you will be presented with the three font size options to choose from. If the current font size is 'Medium', tap on 'Large' to increase the font size in WhatsApp.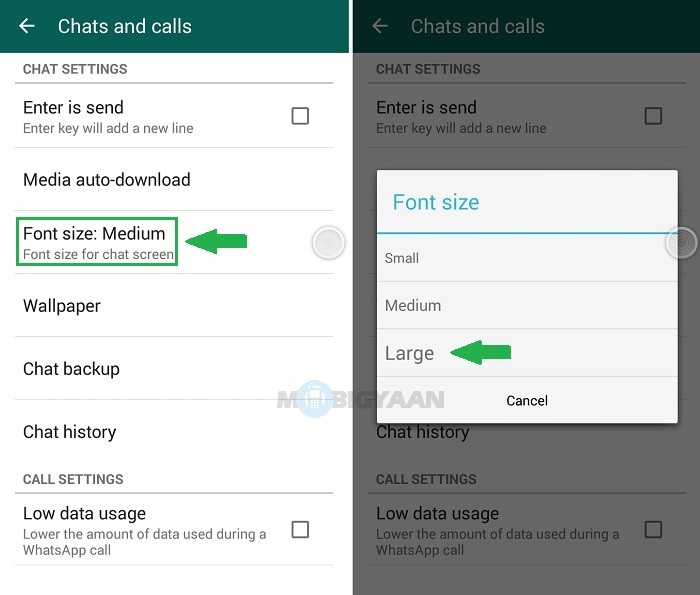 Step 3: Now that you have increased the font size in WhatsApp, open any chats and notice the difference in the font size.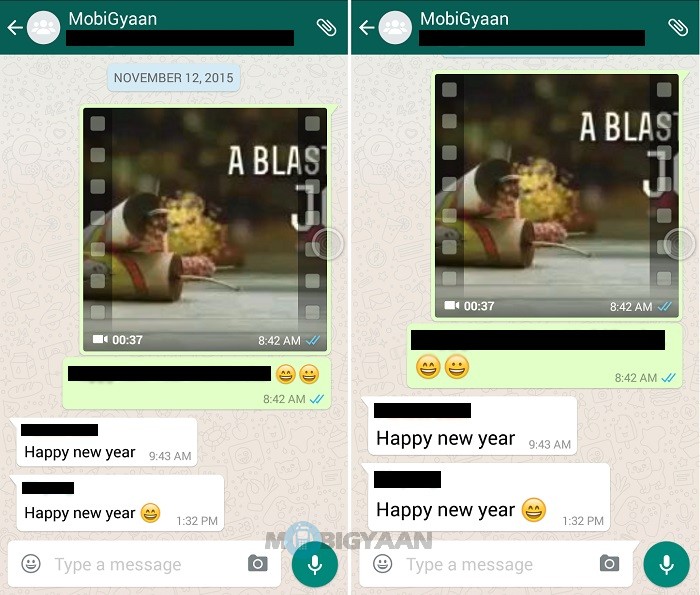 If the text is too large for you, you can decrease the font size as well. However, do keep in mind that WhatsApp doesn't support custom fonts yet. Also, you can only change the size of the fonts in chat and not of something else, say Settings menu or contacts list.
Liked this tutorial on how to increase the font size in WhatsApp? There are many more for you, just take a look at our How-To Guides section.