It happens all the times when you want to check WhatsApp last seen of your friends or anyone but you end up opening up the WhatsApp message to check their last seen activity right below their name and suddenly two wild blue ticks appear leaving the message read by you.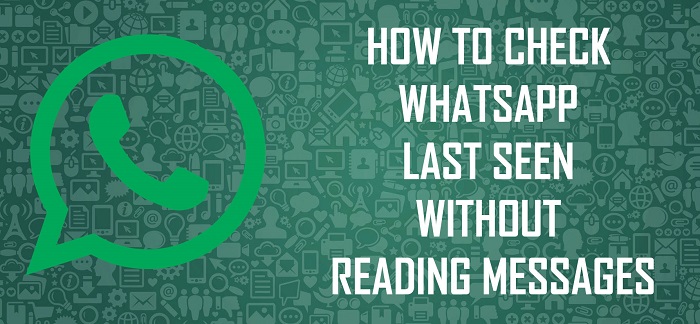 If you receive messages on WhatsApp but you don't want to read them or you don't want the other person to see those prying blue ticks which carry the 'read the message' signal. Here's something that can help you because you just want to check their last online activity to see whether they are online or when they got offline on WhatsApp.
Know that this trick doesn't encourage you to download any kind of third-party apps which I usually do in many guides, this little trick is hidden inside the WhatsApp only and once you figure it out how it works, you will love it.
Check WhatsApp last seen without reading the message
Before you proceed, this guide is only for Android users and not available to iPhone and Windows peeps.
Follow the steps below to check WhatsApp last seen without reading messages.
Step 1: Open WhatsApp but wait, don't open any contact to check last seen and let the message being read, rather tap the photo to see the preview. This is just another way of seeing WhatsApp last seen status without opening the contacts.
A popup will appear where you can see three icons. Press the info button "i" as shown. It shows the user information in which you have the status of the last seen activity. Now once you tap the back button it doesn't get into the messages screen but directly the chat window from where you came in. What that means is you have viewed the profile of the person going to the messaging window and without reading any messages.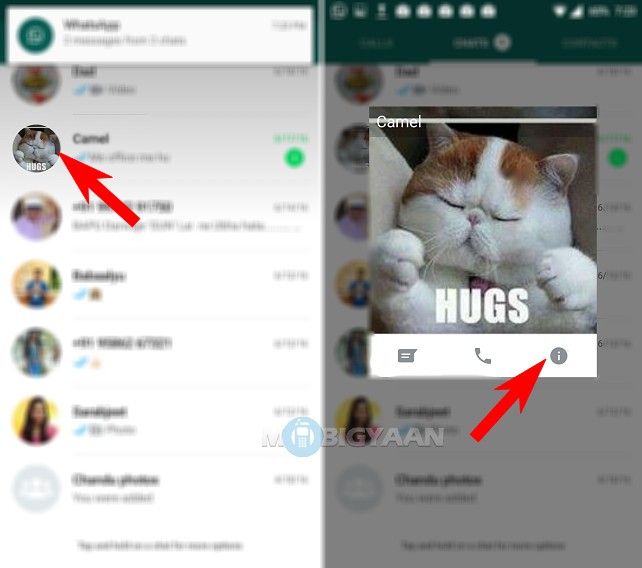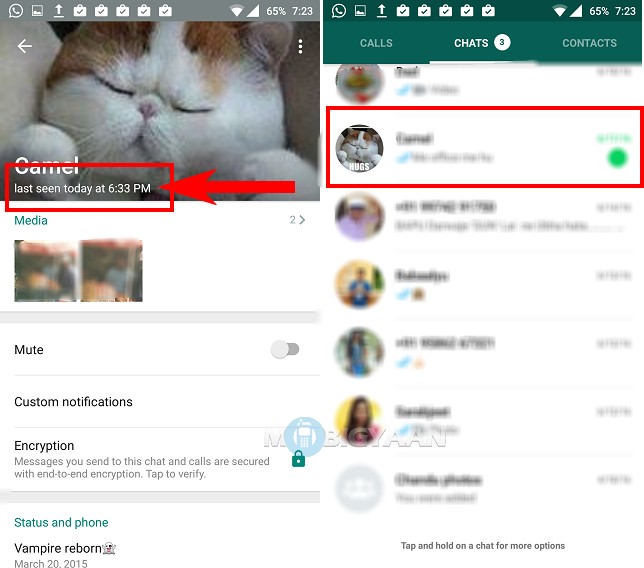 Also, read how to send  WhatsApp message without opening it.
Now you know the other way to check WhatsApp last seen on your Android. Share this amazing guide with your friends and family. Also, ask if it doesn't work for you. For more tutorials like this, visit How-To Guides.