WhatsApp, the instant messaging app which was released way back in 2009, has come a long way. The app has improved over the past years and has also received cool features during this course of time. It's an app which has been installed on almost all the smartphones. Rather, it's one of those apps which smartphone users install first on their new smartphones.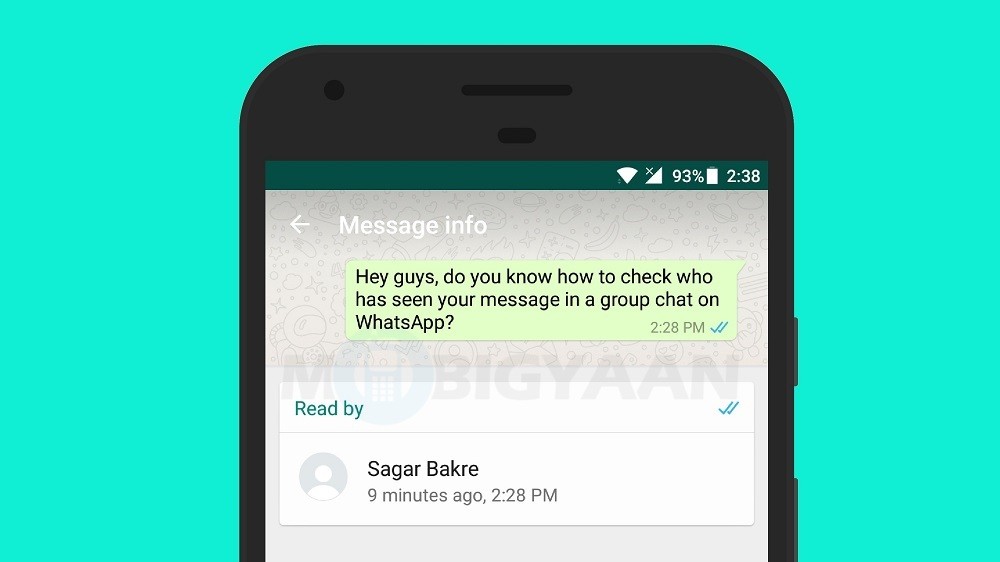 Also, thanks to its simplicity and speed, many users prefer WhatsApp over any other app when it comes to messaging. Besides, apart from individual chats, WhatsApp also lets you create groups so that you can have a talk with multiple people in the same chat thread. However, sometimes, you must have wondered whether your message was seen by the members of the group or not. Well, with today's guide, we show you how to check who has seen your message in a WhatsApp group chat. Read on.
How to check who has seen your message in WhatsApp group chat
Step 1: Open WhatsApp and then go to the group chat where you sent the message.
Step 2: Now long-press on the message that you want to check if it's been read by the group members or not.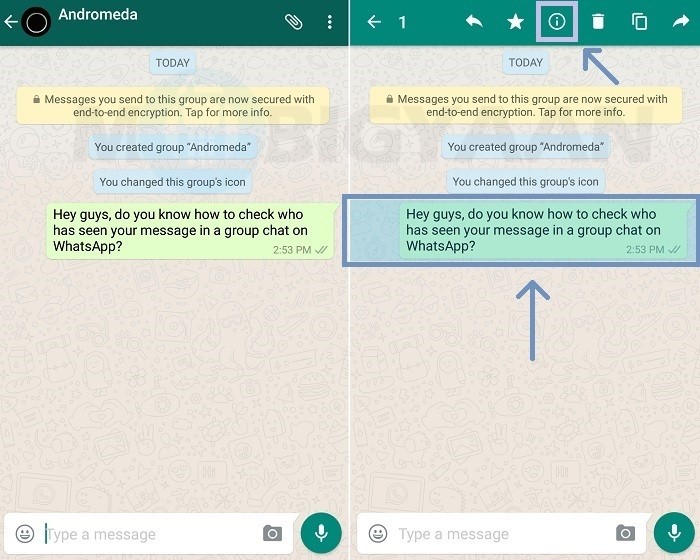 After you long-press on the message, you will see an " i " icon at the top of the app screen between the star and delete icon. Just tap on that i icon and you will be shown two different lists. One list will show the names of the people who have received the message on their device and the other list will show the names of people who read the message you have sent.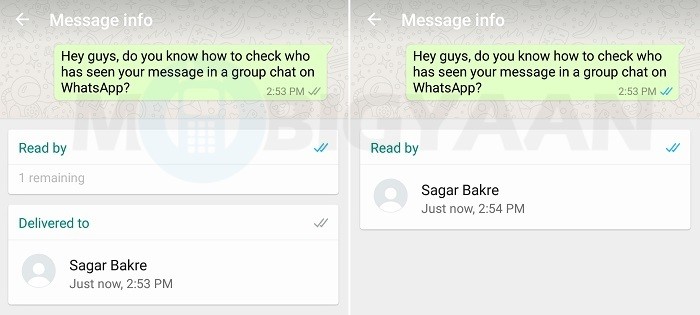 To be more precise, those who have received your message on their device will appear in the "Delivered to" section, whereas, those who have read your message will appear in the "Read by" section. Also, the message will appear with double ticks in grey color if your message has been delivered to all the group members. And, if those double tricks appear in blue color, it means that your message was read by everyone in that group.
Well, that's it. If you liked this guide, you can head on to our 'How-To Guides' section for more.
Also Read: