Data Roaming isn't usually required unless you are traveling outside your home network. We were trying to get the Moto Z2 Force on Data Roaming and we finally got it working. If you have faced such a situation, then this guide will help you.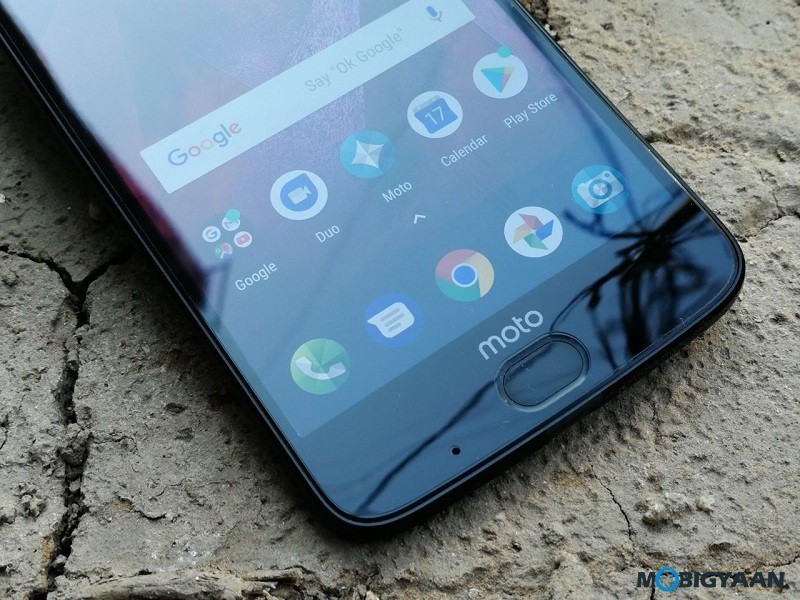 For Androids, isn't enabled by default because Roaming has outrageous prices when used extensively and postpaid users certainly suffer with it if they are not on a free roaming plan. Roaming refers to the usage of another network's coverage areas. Here's how to enable Data Roaming on Motorola Moto Z2 Force. It works for other stock-based Android phones as well.
Activate Data Roaming on Moto Z2 Force
To enable Data Roaming on your Moto Z2 Force, head to the Settings menu.
Under Settings -> Network & Internet -> Mobile network -> Data Roaming, choose the preferred network or simply select All Network.
Once you have done it, you will be able to use your data plan when you are on roaming. When in roaming, you may incur significant roaming charges, do check with your service provider if it allows free roaming.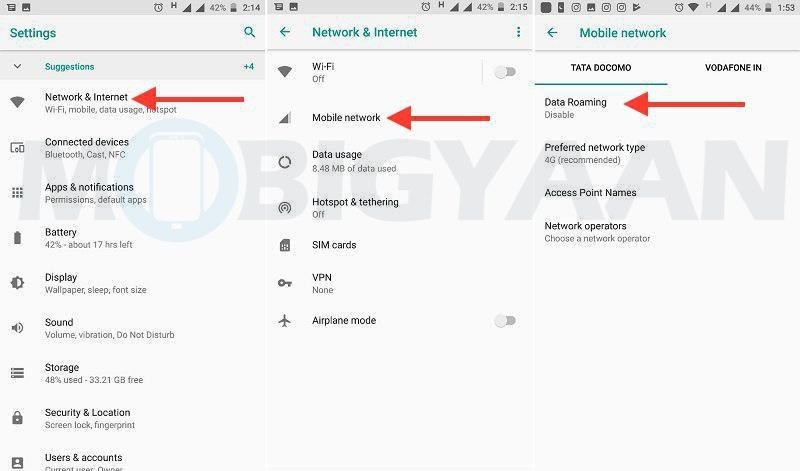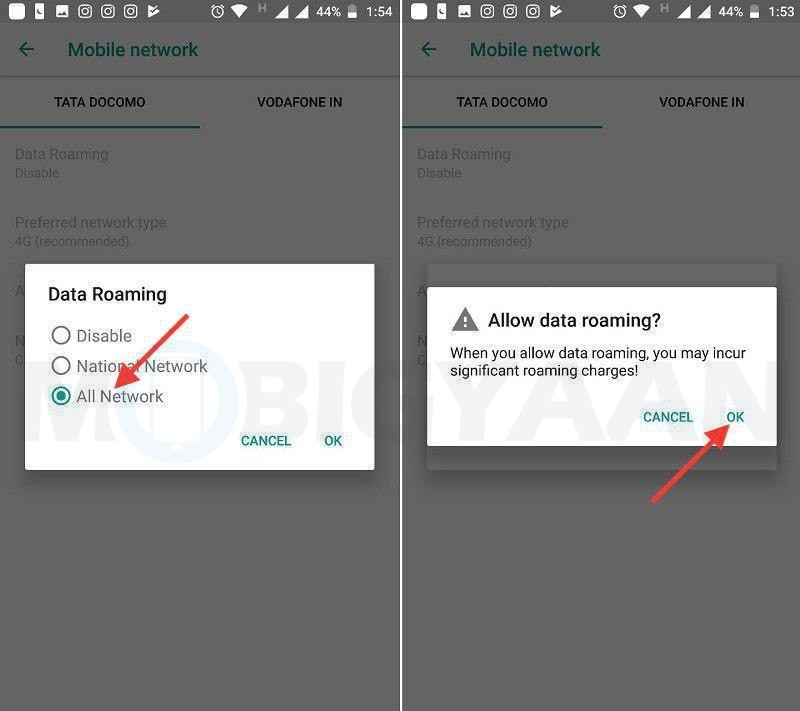 Want to deactivate Data Roaming if you are charged for roaming activities? Just do it again with the same steps mentioned and hit the Disable option at the last step to stop the Data Roaming.