Back in late January this year, Chinese smartphone brand Vivo launched the X20 Plus UD – world's first mass-produced smartphone with under-display fingerprint scanner. And then a week ago, the company announced Vivo APEX FullView concept smartphone that we still haven't stopped drooling over. Well, that Vivo APEX smartphone has been finally launched.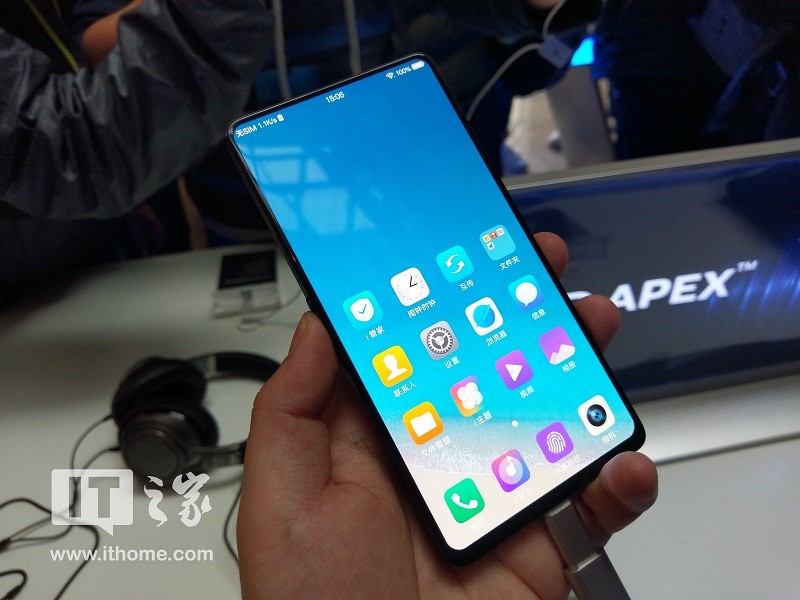 Vivo has launched the Vivo APEX smartphone in China. While the company hasn't revealed the full set of specifications, it has confirmed that this bezel-less beauty will be powered by Qualcomm's latest and greatest Snapdragon 845 flagship SoC. The RAM count is unknown, but we are expecting it to come with at least 6 GB of RAM to complement the Snapdragon chip.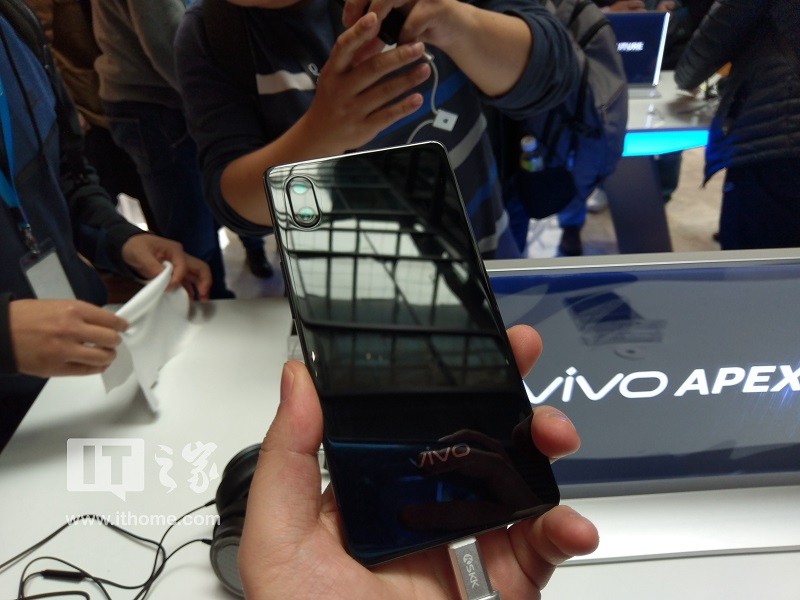 The Vivo APEX flaunts a bezel-less design and has a screen-to-body ratio of a whopping 98%. The smartphone features a 5.99-inch OLED display and has 1.8 mm thin bezels on top, left and right. The bottom bezel is 4.3 mm thick and is acceptable.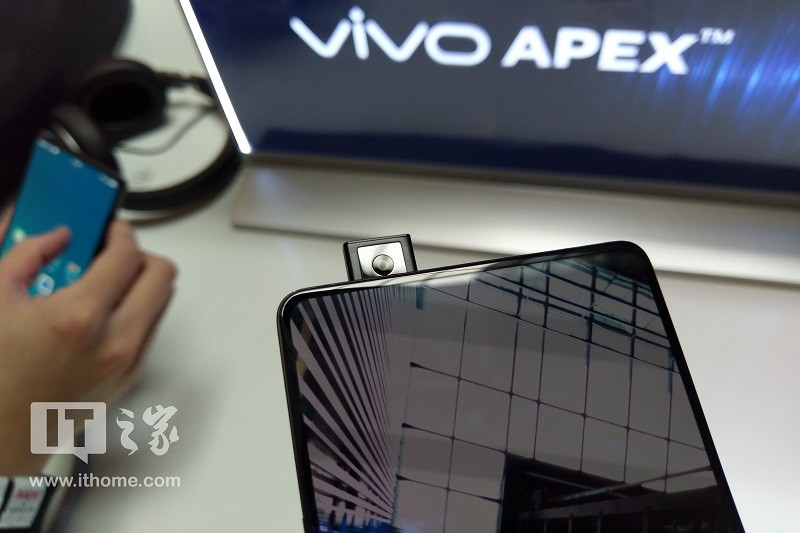 You can see that there's no fingerprint scanner on the front of the phone or at the back. Well, that's because this smartphone features Half-Screen Fingerprint Scanning Technology, which means you can unlock the smartphone by putting your finger anywhere on the bottom-half portion of the screen.
Moreover, thanks to the SoundCasting Technology, this phone screen also doubles up as an earpiece and a loudspeaker, as it produces vibrations through the display to emit audio. Well, this eliminates the need of speakers and earpiece, and hence, you get a notch-less smartphone with smaller bezels.
That said, you must have also noticed that there isn't any camera on the front. Well that's because the Vivo APEX comes with elevating camera that pops-up from the top of the phone in 0.8 seconds, and goes back in once you are done with your selfies or video calls.
For regular photos and videos, the Vivo APEX has a dual camera setup at its back located at the top-left corner in vertical orientation, but, its exact specifications are currently unknown. Similarly, details pertaining to the phone's software (Android version), amount of internal storage, and, the size of battery are unknown as well.
Vivo hasn't shared any pricing details about the Vivo APEX, but, the company did confirm that the phone will enter mass production by mid-2018, which means you should expect to know more about this smartphone at that time of the year.
Needless to say, the Vivo APEX will first go on sale in China, but we are hoping that it comes to Indian market as well.