One of the basic things that are most viewed on smartphones is the battery percentage. Apart from displaying the battery percentage, viewing network speed is also necessary for many people. OnePlus smartphones offer a stock Android interface and these things aren't enabled by default. You need to turn them On from the Settings menu. This guide will show you how to display battery percentage and network speed in Status bar on OnePlus 5T.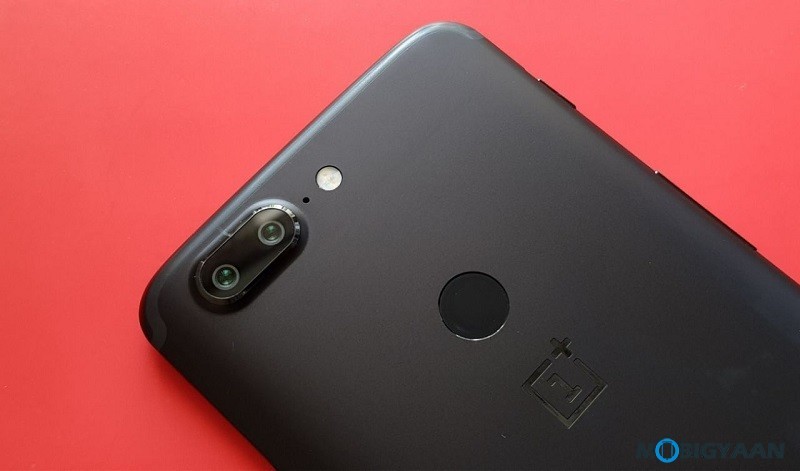 Rather than go inside the battery settings to view the percentage, you can view it in the status bar on the top alongside the battery icon. The network speed indicates the current speed of your internet (4G or Wi-Fi) in the status bar.
Display Battery Percentage & Network Speed in status bar on OnePlus 5T
The battery percentage isn't displayed by itself, you have the clean graphical indicator battery icon by default. To show battery percentage and network speed in the status bar on OnePlus 5T, follow these steps.
Step 1: Go To Settings -> Status Bar
Go to Settings -> Status bar. Tap the Settings gear icon on the homescreen or from the notification panel and enter the Status bar menu.
Step 2: Turn On Sliders
Tap the sliders 'Show battery percentage' and 'Display network speed' to turn on the indicators.
You can also change the battery style from the given options. 'Battery bar' if you want the conventional indicator, 'Battery circle' for circle style indicator, and 'Battery hidden' if you don't want to display the battery icon.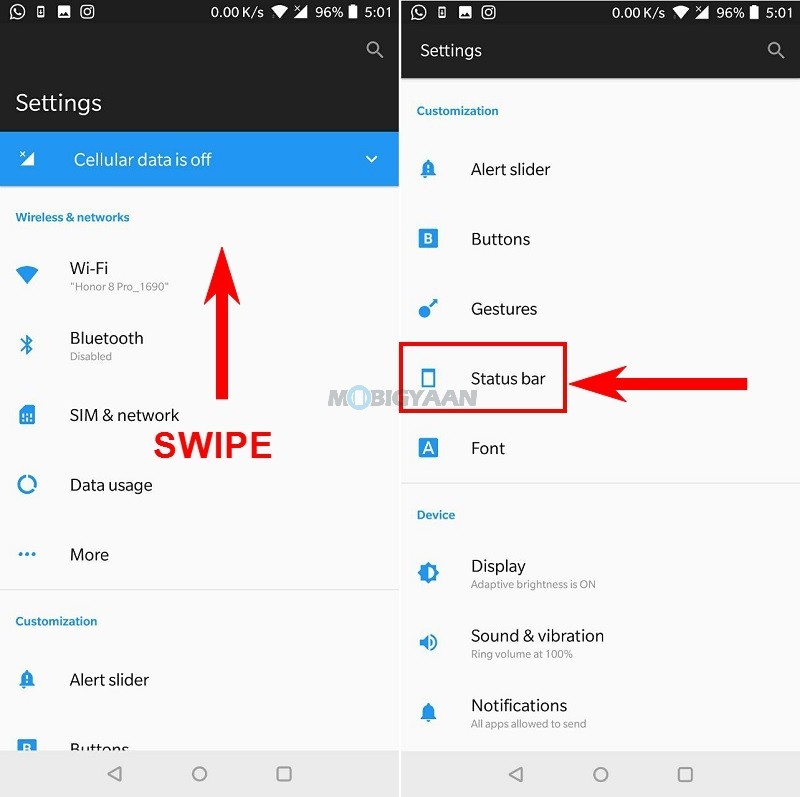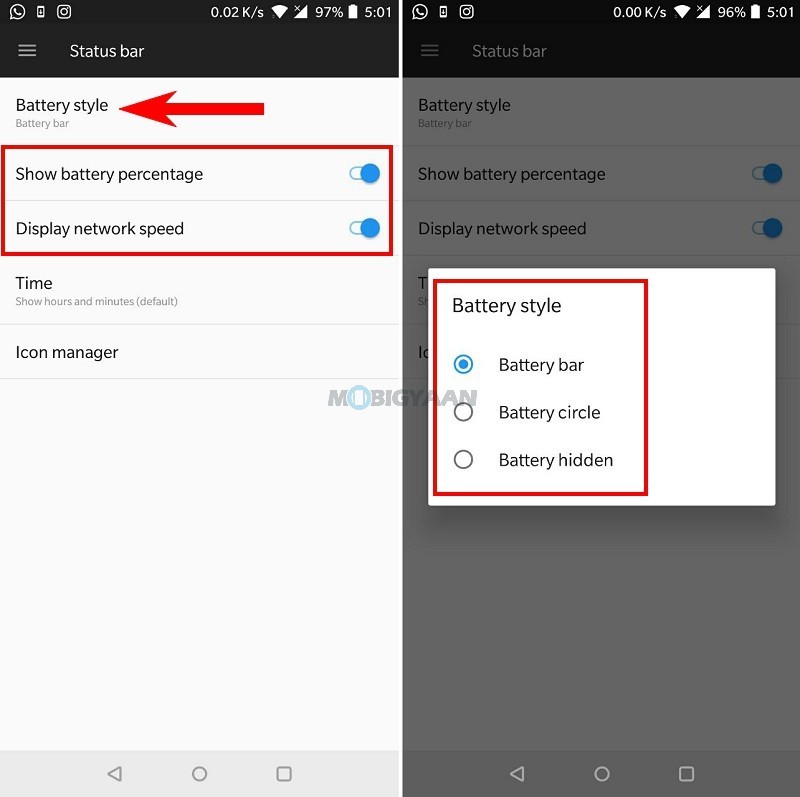 This guide also works on OnePlus 5, OnePlus 3T and OnePlus 3.
Do check out the hands-on with OnePlus 5T.