If you are into movie making or are a photography/videography enthusiast, then chances are you have most probably heard of Osmo. Yes, that handheld stabilizer for your smartphone made by DJI – a company very well known for making drones. Well, DJI has now announced the second iteration of Osmo – dubbed DJI Osmo Mobile 2.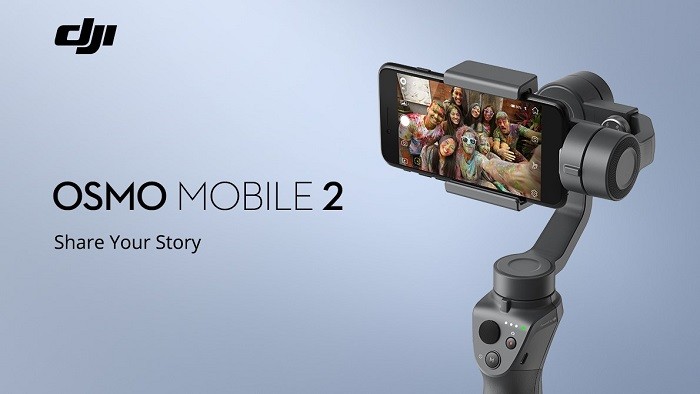 DJI has announced the Osmo Mobile 2 at CES 2018 held in Las Vega, US. The first-gen Osmo Mobile was a great product, and as one would expect, the DJI Osmo Mobile 2 comes with some useful improvements over its predecessor.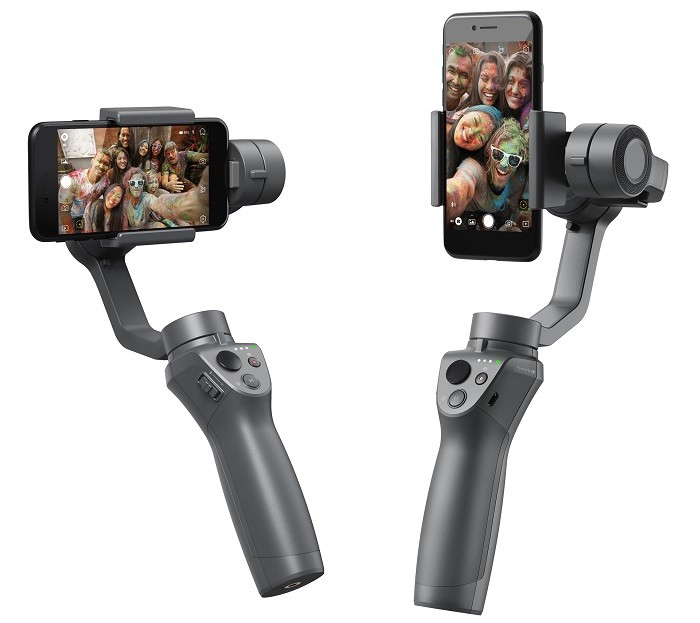 The DJI Osmo Mobile 2 comes with a 2600 mAh battery which as opposed to the 960 mAh found in the first-gen Osmo. However, while the first-gen Osmo had a removable battery, the, Osmo Mobile 2's battery non-removable. DJI says that this 2600 mAh battery gives up to 15 hours of backup which is a great improvement over the 3 to 4.5 hours of backup offered on first-gen Osmo.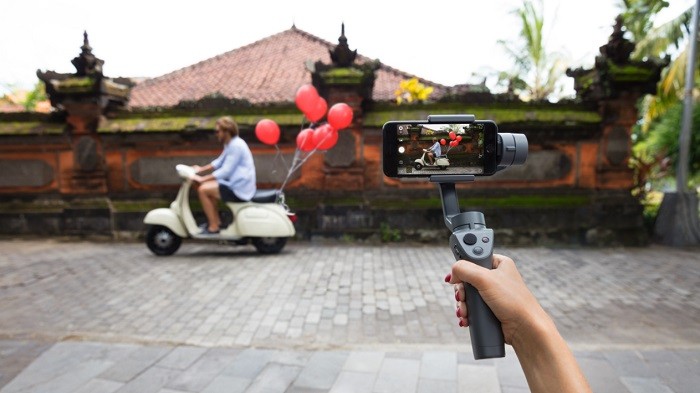 Well, even with a larger battery, the weight of DJI Osmo Mobile 2 is well under 500 grams (485 grams to be precise). All thanks to the "high-strength modified nylon" that it's made up of. That said, users can now take advantage of bigger battery to to live stream shake-free videos.
The DJI Osmo Mobile 2 also comes with features like ActiveTrack, Cinematic Zoom Control, Timelapse, Motionlapse and Hyperlapse to help you create professional-quality videos using your smartphone. Apart from these, the Osmo Mobile 2 also supports Panorama mode which lets you take advantage of its gimble to capture a seamless photo.
Having said that, the DJI Osmo Mobile 2 now also supports Portrait Mode. Well, the first-gen Osmo too supported Portrait Mode, however, you had to hold the stabilizer sideways which can turn out to be annoying for many. With the Osmo Mobile 2, you no longer have to hold it sideways as it supports portrait orientation.
Well, with all that being said, the best part about the DJI Osmo Mobile 2 is its price. While the first-gen Osmo Mobile was priced at $299 at launch, the Osmo Mobile 2 comes with a price tag of $129 (around ₹8180). However, it will initially be available through Apple.com. If you own a larger smartphone like a Plus model of an iPhone, or, the Pixel 2 XL or Galaxy Note 8, you can pre-order one for yourself from January 23 on Apple.com.